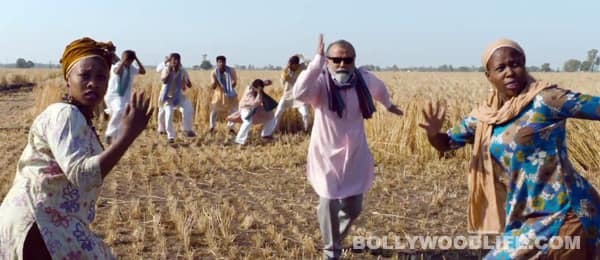 The veteran actor reveals the secrets on how he's been burning the dance floor for the title track of his upcoming film
Pankaj Kapur has never ever danced on screen in his life before. And if you were to see him shake a leg in the title track of his latest flick Matru Ki Bijlee Ka Mandola, you would not believe that it's the veteran actor's first attempt at dancing on the big screen. So endearing and cute are his moves as the perennial drunk, that you almost forgive him for not displaying this hidden talent before.
And if you thought that the actor might have taken help form his son Shahid Kapoor, who is one of the best dancers in Bollywood, then you are mistaken. The actor's inspiration comes from none other than the director Vishal Bharadwaj himself. In a recent interview, Kapur stressed about Vishal's contribution in perfecting his sleek moves, "There was a lot of director's contribution as well. When you get confidence from your director, as an actor, it is all a matter of how your director says, 'This is how much I can get out of you'." Pankaj also said that Shahid didn't have time for him, and he perfected the dance steps with a little help from the choreographers on the sets.
Well, there you have it! An eager actor and a committed director is what you need, and then just about anybody can dance. So tell us, how you feel about the oh-so-sweet way Pankaj Kapur is dancing in his latest film.