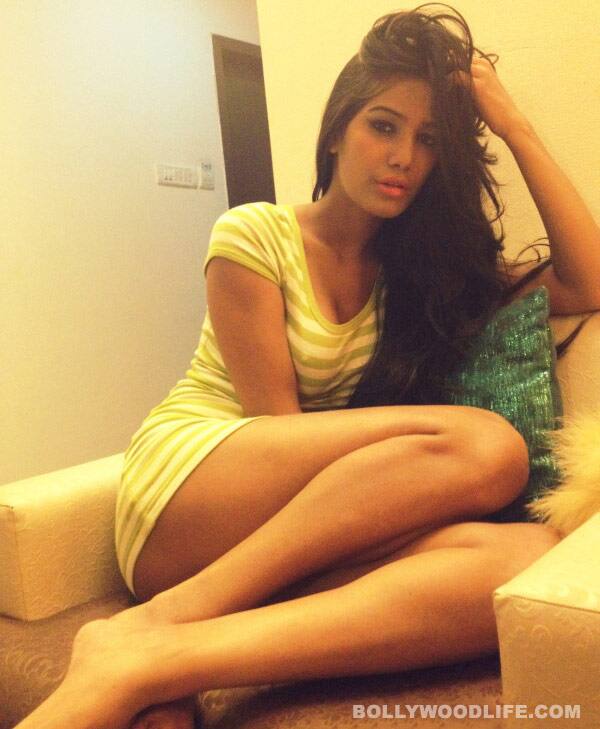 skip advertisement
In a yet another attempt to grab lusty eyeballs Poonam Pandey does what she does best. She drops her clothes only to titillate. Now we are tired of Poonam's so-called daredevil acts, aren't you?
Poonam Pandey has chosen a predictable path to stay in the limelight. The controversial babe just can't stay in her clothes and is ever-ready to strip at the drop of a hat. Earlier Poonam would itch to shed her clothes to celebrate various occasions like India winning the world cup, celebrating Holi or Sachin Tendulkar scoring his hundredth century. But these days Poonam requires no rhyme or reason to go raunchy and post her sensational pictures on the net.
Here's the controversial gal relaxing in her house in a top without her pants on! With a glass in her hand Poonam is entering her bedroom it seems. But there's nothing to cover her bottom. Pandey displays her legs and her posterior for everyone to see. "I complain about my house being so fucking cold yet I'm walking around with no pants on… Oh, alright," tweeted Poonam. Yeah, right!
If she can take her pants off during the rains, what does Poonam do during those hot summer afternoons then? Guess only Poonam can answer this!