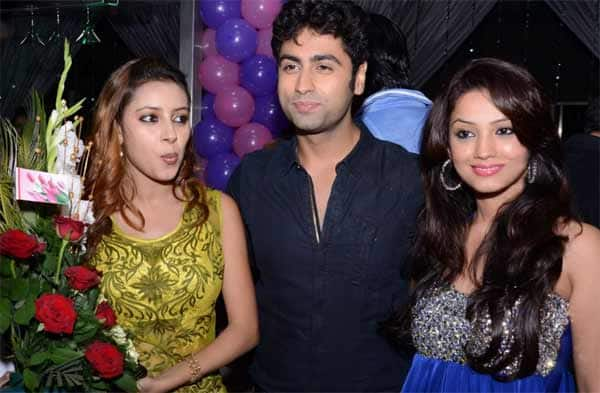 Secrets are meant to be guarded; however trusting anyone blindly is like digging your own grave, no?
According to recent reports, Ankit Gera and Adaa Khan, who have been head over heels in love, have called off their relationship. Popular belief is that Ankit was apparently seeing Roopal Tyagi (co-star of Sapne Suhane Ladakpan Ke) while still in a relationship with Adaa.
When Adaa confronted Ankit about his infidelity, the actor blatantly denied. However, he later claimed that he made a mistake, but it's over. On the other hand, Ankit continued his liaisons with Roopal and told her that he broke up with Adaa. A source close to the actor informed us that it was Pratyusha Banerjee, her ex-boyfriend Makrand Malhotra and Dimple Jhangiani who leaked the secret of Ankit's affair with Roopal to Adaa.
If rumours are to be believed, Adaa Khan confronted Roopal about Ankit and learned the truth about the actor. Adaa even checked the messages exchanged between the Sapne Suhane Ladakpan Ke actors.
Now we are not very sure as to what really transpired between the couple or whether Pratyusha, Makrand and Dimple really have a hand in splitting the couple up – but it seems like the damage is already done and there is no mending this bond now.
Ankit and Adaa are a closed chapter and if our little birdie is correct, the dude has already moved on. Well we wish both the actors luck and hope that time heals all wounds.