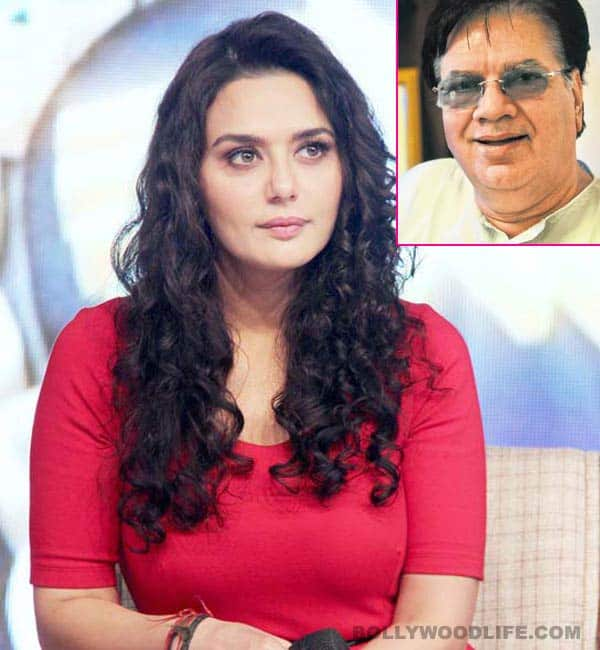 Yogen Shah, news-views.in
The Preity Zinta-Shandar Amrohi case is still on. And well, here are some updates!
How did Preity Zinta get involved in the Amrohi family's disputes is unanswered. But there's a new twist in the Preity Zinta-Shandar Amrohi case. To those of you, who don't know, when Shandar passed away in 2011, Zinta claimed that he owed her Rs. 2.8 crore. Now we hear that Shandar's sister Rukhsar Amrohi has filed an affidavit which accuses Preity Zinta of misleading Shandar. Rukhsar even alleges that Zinta was responsible for a drift in the Amrohi family. As reported by a popular daily, Rukhsar says, "Preity not only influenced Shandar, but she also instigated him to go against siblings."
As per Rukhsar, the Rs 2.8 crore was an investment made by Preity, which in her own account books refers to as the Kamal Amrohi Project. No one knows what the project was about. The affidavit states, "From the documents produced before this court, it can be derived that the plaintiff (Preity) was not helping Shandar Amrohi to fight any litigation but she herself was interested in the Kamal Amrohi Project."
Preity's lawyer has refused to comment on Rukhsar's allegations and said that, "We will appropriately respond to this in the court." So as of now, we dunno if Preity is actually responsible for the drift in the Amrohi family. We'll have to wait till the court hearing. So, you gotta keep watching this space for more updates on the Preity Zinta-Shandar Amrohi case.