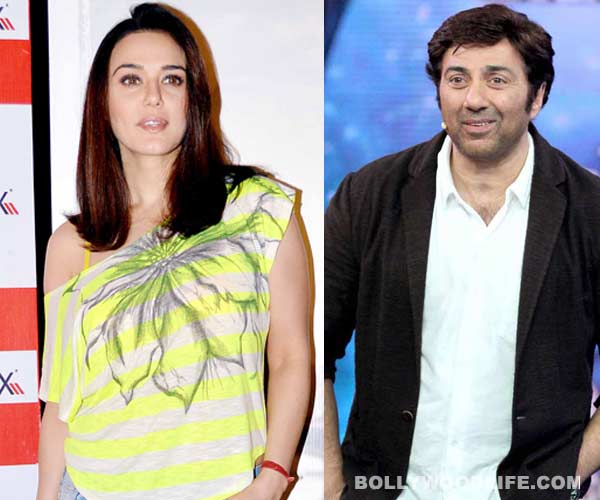 B-town's quintessential bubbly beauty has clearly chosen T 20 over Bhaiyyaji Superhitt
Preity Zinta has her priorities placed absolutely right in her starry head. Juggling her movie commitments and her role as an entrepreneur in the Indian Premier League (IPL), Preity knows what should be given more attention and where to place her moolah first.
We hear that the 39-year-old has halted the shoot of upcoming movie opposite Sunny Deol, Bhaiyyaji Superhitt, to focus all her energy on the forthcoming IPL. "We have shot 50 per cent of the movie. But now Bhaiyyaji Superhitt has to wait for a little bit because I am going to South Africa. They can't shoot it right now, and then I will have the T 20 tournament," said Preity in an interview to a daily, stating in no uncertain terms that her priority is cricket right now.
Zinta also maintains that she started shooting for the aforementioned movie in October last year and every film doesn't get shot quickly to be served in just three months. We agree with you, Preity; but when you have so many things on your platter, it must have been difficult for you to choose your next 'bite' carefully, no?
Clearly, you have chosen cricket over movies and now we will see you cheering for your team from the stands the whole of the summer even if the makers of Bhaiyyaji Superhitt sweat it out to get your dates for completing the project!