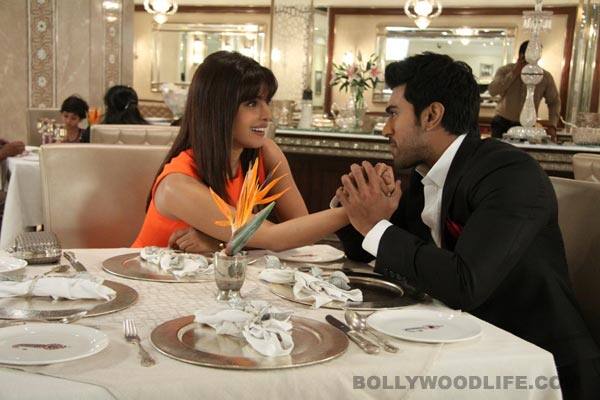 The two actors got on like a house on fire while shooting for Zanjeer; they played a prank on their director and almost got him married!
Priyanka Chopra and Ram Charan Teja bonded really well with director Apoorva Lakhia on the sets of the new version of Zanjeer. During the shoot, the two actors got into their most crazy prankster mode and…guess what! They almost got their poor director married without his knowledge!
We had a little birdie perched on a branch on the sets and she told us that the two co-stars sent a text from Lakhia's phone informing all his contacts that his wedding – which is long over-due – was to take place soon and they're all invited. The message read: 'Hey. Hope you guys are doing fine. I have an announcement to make. I've finally decided to tie the knot. I know it's been long due. The official invite shall reach you soon. Want u all to be part of my big day! Regards – Apoorva.'
Numerous calls and congratulatory wishes followed this message. And we can just see it – PC and Ram were giggling even as Apoorva was too embarrassed to answer phone calls for the longest time!