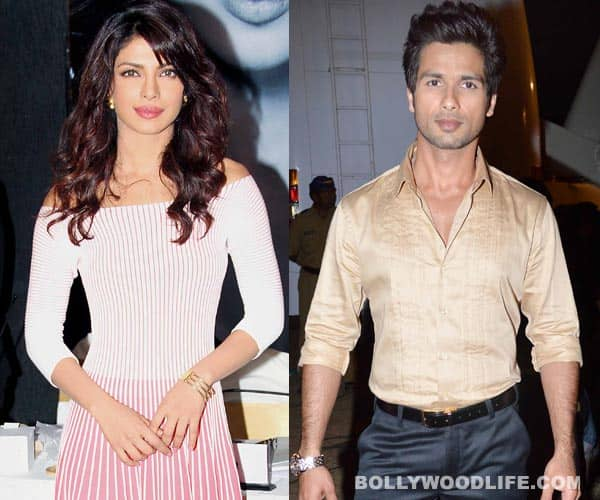 Yes, you heard that right! The duo may have parted romantic ways long ago, but PC and Sasha hold no grudges…. any more
Priyanka Chopra and Shahid Kapoor's love affair was nothing short of a filmi story. The actors met on the sets of Kaminey and fell for each other. While they kept the guessing game going about their relationship status, PeeCee and Sasha's sizzling chemistry was enough to spill the beans about what was brewing between the two. And just when it seemed the couple was going steady, they broke up. Of course, neither came out and said so, but everyone knew.
While anyone would expect them to keep a safe distance from each other now, since the sizzle is long gone, it's actually the other way around in this case. We hear that Priyanka and Shahid were recently spotted together at mutual friend Mubina Ruttonsey's birthday party. And that's not all – they even partied together till the wee hours of the morning, we found out. Apparently the Kaminey stars decided to leave when they realised the shutterbugs were clamouring to get a glimpse of them together. Shahid was the first to make an exit around 3.30 am and later the Barfi! babe also left the venue in her own car.
While we would love to see the couple back together, wethinks Priyanka has taken a cue from her good friend Deepika Padukone and maintains that exes can be friends and have fun together. So no use beating around the been-there done-that bush, right, PC? Well, it's always good to maintain relationships, even with our exes, especially when you work in a small place like Bollywood, no!