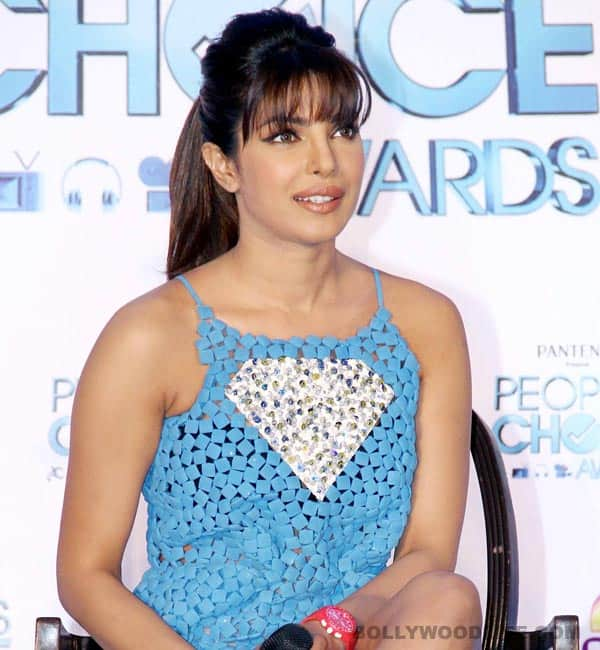 The Agneepath actor seems to have no clue about shaking her booty in director Sanjay Gupta's crime thriller
Item numbers are here to stay and most projects these days are highly dependent on the pretty young things to bring in the crowds in the first weekend. Not many years ago, item numbers were restricted to upcoming starlets who didn't mind some skin show to grab their share of the limelight. But these days it has become the norm and any B-town babe worth her fan-base has at least one item number to her credit. Priyanka Chopra is an exception to this trend, and there is no particular reason that she has cited for not being part of the wave.
That is why we were rather surprised when we heard that Priyanka would be strutting her stuff in director Sanjay Gupta's forthcoming John Abraham-Anil Kapoor-Kangna Ranaut starrer Shootout At Wadala (SAW). It turned out to be a rumour stemming from the fact that Piggy Chops met SAW producer Ekta Kapoor not too long ago and was seen chatting with the most powerful lady in the TRP business. But it was a false alarm; the two women were talking about another film that they are doing together: Milan Talkies, Priyanka clarified recently.
The SAW director has been saying that the item girl hasn't been finalised yet, but he did mention that the number – and presumably the girl who does it – will be one of its kind. The details are still under wraps, but do watch this space for more…