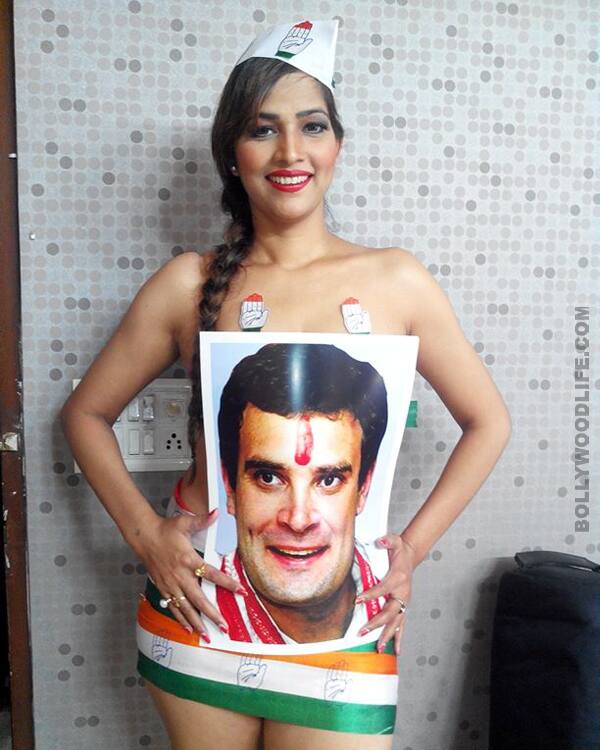 We wonder if this is the case of a small time model cashing on the buzz of elections to fetch some attention by stripping for the Gandhi scion
If you think only politicians are known for sensing right opportunities to highlight themselves, this picture will make you scratch your head and boggle your mind in a jiffy. Here's a small time model – Tanisha Singh seen endorsing the Congress party as well as the face of it-Rahul Gandhi!
The babe is seen pulling off a rather tacky stunt by wrapping the tricolor around her tiny waist. We see Rahul Gandhi hiding her modesty with a wide grin on his 'youthful' face. After seeing this, we even started giggling thanks to the hysterical attempt of Tanisha – trying to make a solid point with her antics. Honestly it's not just the Nehru topi and the placard with Rahul Gandhi on it that made us roll on the floor but the placement of Congress party's symbol-the hand-is perfectly placed on the desperate damsel's bosom, and that has left us embarrassed beyond belief.
We are confident that this is not remotely close to Rahul's idea of women empowerment, right Rahul?