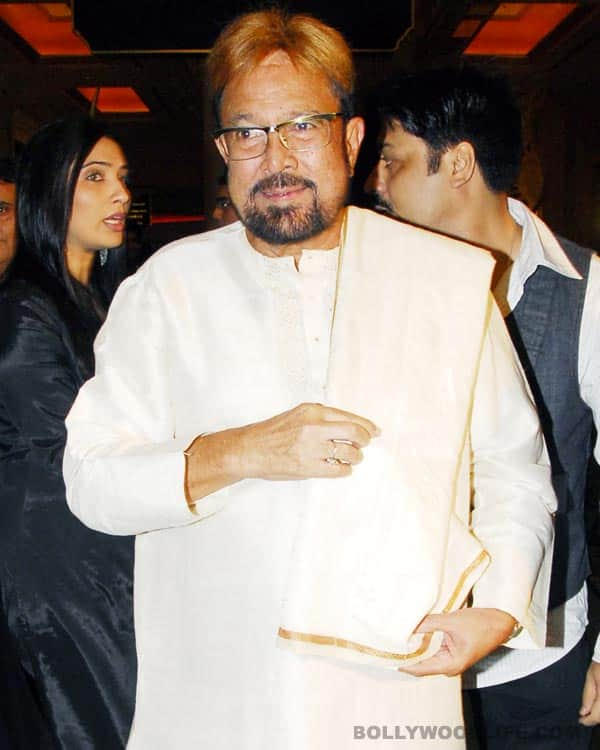 While there are rumours that it was Kaka's last wish to rename his famous bungalow Aashirwad as Vardan Aashirwad, the superstar's long time ladylove Anita Advani has a different story to tell!
Superstar Rajesh Khanna breathed his last in his landmark bungalow Aashirwad located on Carter Road in Mumbai. And now, a month after Kaka's demise, the name of the bungalow has reportedly been changed to Vardan Aashirwad. While some have expressed surprise at the sudden name change, it is being said that it was Khanna's last wish to rename his plush property. However, it could not be done earlier due to his deteriorating health.
But the late Rajesh Khanna's long time ladylove Anita Advani, with whom the superstar spent the final days of his life, is not happy about renaming Kaka's residence. It would hurt Kakaji's (Rajesh Khanna's) soul, she is reported to have said, it is a weird move. "Kakaji used to say that this (Aashirwad) was the 'most favourite' name given by his father. The bungalow was also his most prized possession, which he wished to convert into a museum and his last wish should be fulfilled," said Anita in an interview to a daily.
Khanna stayed in his house for 40 years and wanted to turn his property into a museum for his fans. There is dispute on the matter, but unless the family speaks about it, we cannot say what the truth of the matter could be.