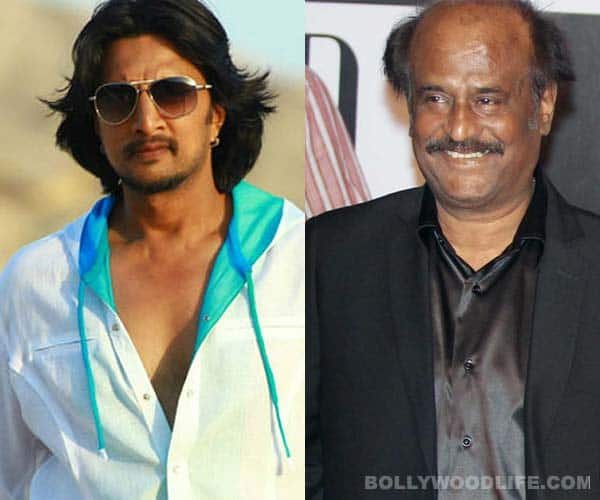 Recently the Eega actor changed his schedule after he received a call from the Thalaiva. Read on to know what we are talking about
A little birdie tells us that Sudeep who had his entire scheduled chalked out changed it as soon as he got a call from Rajinikanth. Earlier, Sudeep planned to finish his directorial venture Maanikya and then shoot for his film with director KS Ravikumar. So what now, you ask? Well, Sudeep changed his dates so that Rajini Sir could work with Ravikumar and finish his film before Sudeep begins shooting with him. Did Rajinikanth's call scare Sudeep to change his plans?
Sudeep says, "We had spoken about a film with KS Ravikumar, but that has been pushed as of now. The director is currently working with Rajini Sir. The great man himself had called to ask if the director could work on his film before he started work on mine. I, of course, had no reason to say no to him and happily agreed."
Well now that's called humility, isn't it? A superstar like Rajinikanth could get things done his way without any efforts. But he chose to call Sudeep himself so that the latter would alter his schedule. That's really nice, no?