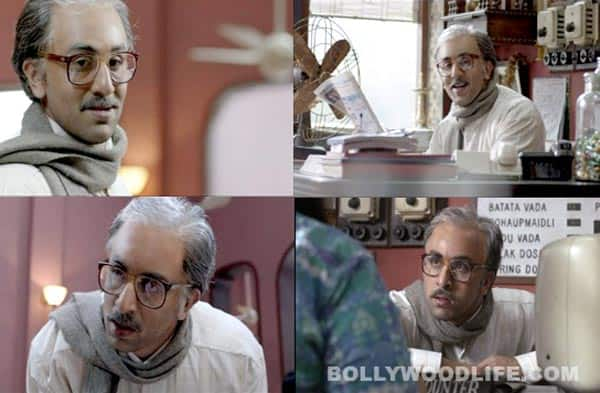 Filmmaker Anurag Basu is upset with the Kapoor heartthrob for looking like his Barfi! character in the latest commercial of a brand he endorses. Do you really think it was an oversight?
If you have managed to check out the new commercial for Tata Docomo featuring Ranbir Kapoor as an old, stoggy man wearing full-sleeved shirt and pants, with a muffler draped around his neck, then you know what he will look like in a sweet romantic tale – Barfi!. Incidentally, Anurag Basu, the director of RK's next film, wasn't even informed by his lead actor that he was copying the look from his film for his new advertisement. The filmmaker discovered it when he saw the commercial on air at an airport.
Obviously Basu was fuming, as he thought the film's first look was revealed without his consent. But he calmed down after he called his production house – UTV – who assured him the film's look wasn't revealed and the commercial was for a one brand that RK endorses. Though the 40-plus director is still slightly peeved that the well-kept secret of his film is out, he said in an interview that he holds no grudges against the young star. Apparently it was the advert director's suggestion to present the Rockstar actor as an old man. So we figure Anurag has forgiven Ranbir…or has he?