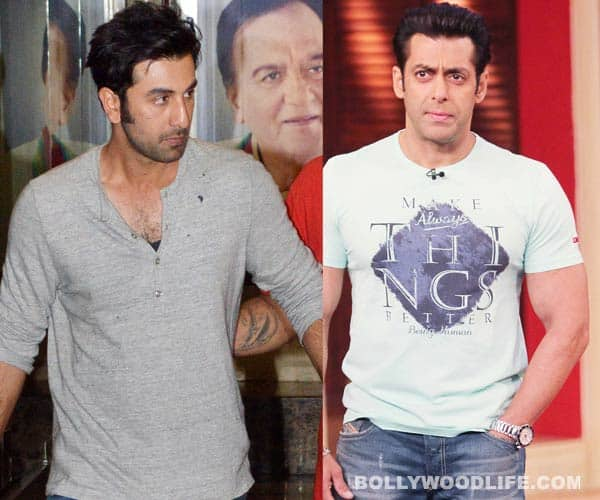 The Kapoor lad has reportedly turned down the offer to host the eighth season of the high voltage reality show. But why?
After Salman Khan refused to host the eighth season of Bigg Boss, various other peeps from B-town were approached to step into Sallu miyaan's shoes. And one of them was Ranbir Kapoor. However, the Kapoor lad has turned down the offer, we hear. Why? That's because the Besharam actor didn't want to be a part of a controversial show like Bigg Boss. Ah, well. We wonder if that's the real reason or is there something more than what meets the eye.
As you will know, Ranbir and Salman have something or should we say someone in common. Ranbir has already taken away Katrina Kaif  from the Dabangg Khan. And now if he does the same with Bigg Boss, that won't go down too well with Salman, we are sure. Ranbir might belong to one of the first families of Hindi cinema, but a serious panga with Salman is the last thing he or for that matter anybody in the industry wants. Ask Vivek Oberoi, he would instantly agree with us.
Anyway, after all this one thing is clear – Ranbir is definitely not anchoring Bigg Boss 8. So that leaves us with only four rumoured probable hosts – Shahrukh Khan, Priyanka Chopra, Ranveer Singh and Hrithik Roshan. So who will it be? Or will Salman continue to play the host? Well, all we could do is just continue to play the guessing game.