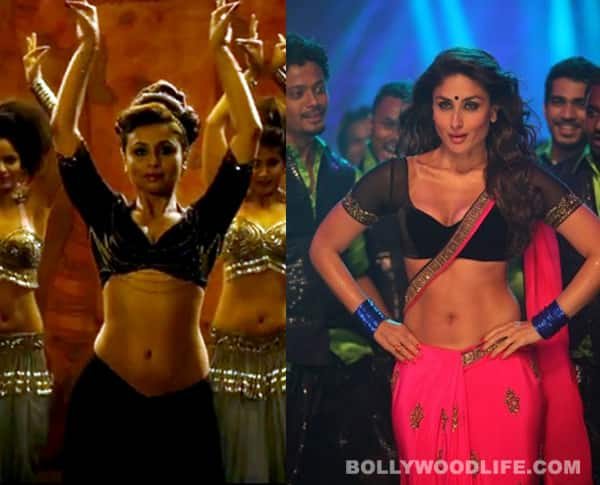 Oomphy and newly bindaas Rani Mukerji's sizzling Aiyyaa music video gets double the hits that Kareena's Heroine item number managed
Item numbers score on a few factors, no matter who composes them – peppy music, a hot item girl and the explicitness and raunchiness of the moves that are part of it when it is picturised. And they pull in lots of attention for the girl – or guy – who does them. So everyone wants to be part of at least one such performance, making item number wars not an uncommon happening – remember Munni vs Sheila?
And now, with Rani Mukerji's Aga bai and Kareena's Halkat jawaani, it looks like we have another item number war in the making. If numbers are anything to go by then Rani's Aiyyaa number clearly triumphs over Kareena's Heroine wiggle-fest.
Both songs were hits on YouTube. And while the Heroine PR machinery has been in full swing, claiming the song managed one million hits in ten days, the hot song from Aiyyaa has accomplished the same feat in only half that time! Aiyyaa's raunchy new song Aga bai, with Rani's dancing belly in full and glorious view, has already scored more than a million hits just five days after the video was released online.
The fans are ecstatic and they've even realised that there is competition between the two, with one comment clearly saying: "Better than Kareena!" on the video feedback section. Well, the verdict is out now, and it's Rani's seasoned moves that have come out on top, against Kareena's damp squib of a dance act.
What say you, BollywoodLifers? Was it Rani's superior dance moves that scored, or was it just her dare to bare belly dance act?