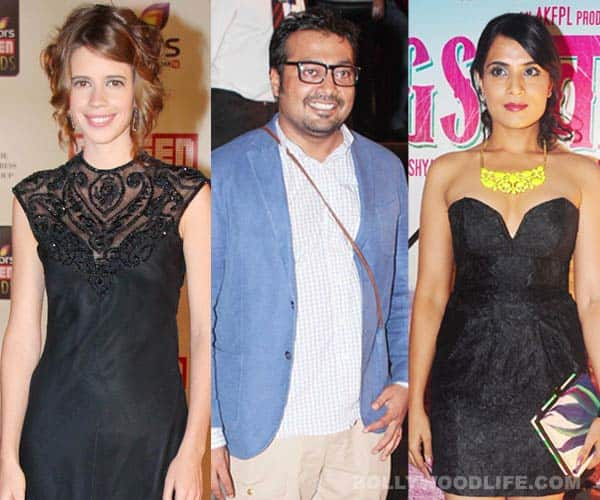 Last we heard, the two actors are bonding in Sweden for their new film Jia Aur Jia. And what do they have in common?
Howard Rosemeyer's Jia Aur Jia brings together Richa Chadda and Kalki Koechlin, and the two actors are bonding these days, way before the start of the actual shooting schedule. A little birdie tells us that the favourite topic of conversation between the two is Anurag Kashyap. One has been married to Anurag for almost two years now and the other has worked with the director in his two part biggie, Gangs of Wasseypur – you guess which is which….wink wink!
As everyone knows by now, Kalki and Anurag have been having problems and have finally decided to take a break from their relationship. We hope that it will heal and all will be happy again between the two, but the time out gives the two ladies ample opportunity to bond. And to talk about the demanding director with great vehemence, we hear. The gal-pals have been shopping, wandering around the town they are now based in for the shoot and bonding for the film. Jia And Jia is based on the journey of two girls through life and will be shot entirely in Sweden. Away on a foreign location shoot, away from family, nothing else to do once work is done…such female bonding will keep the two true blue actors busy, we know. And what better way to forget personal problems than to bitch about someone both know with insights into not just his professional but also his personal life! What say, peeps?