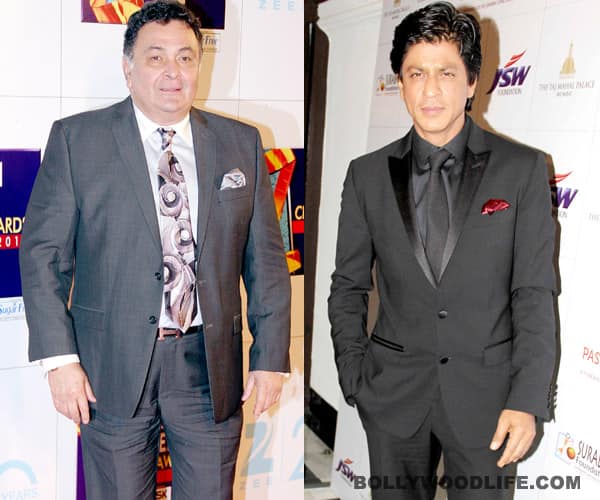 Rishi recently revealed that his son always wanted to refrain from playing the stereotypical hero ala SRK
Rishi Kapoor recently took a subtle li'l swipe at our very own Shahrukh Khan. In the course of praising his son, he made sure he didn't leave the golden opportunity of taking a dig at the King of Bollywood. So while raving about his dashing bundle of joy's achievements, he recalled how his son had already declared that his Bollywood journey won't be about playing basketball, sporting a twisted cap and wooing the girls with 40 dancers grooving behind him – just the way Shahrukh Khan did in the '90s. Now we aren't sure if the Barfi! dude used the exact lines, but his dad's made sure to pull a gag about SRK, at his son's expense.
Call it pride or ulterior motives – but we can already see Mr Kapoor's swollen chest, the square shoulders and his face turning all smug with pride at the thought of Ranbir being one of the most sought-after actors in B-town. And he has all the more reason to be happy as his son achieved this success without trundling on a cool skate board and yanking at his cool sleek jacket. Now which dad wouldn't take the unabashed liberty to boast about his son -especially a talented one? We don't exactly approve such cheekiness –but since we any day prefer a Barfi! over a Kuch Kuch Hota Hai in today's times – wethinks a li'l bit of 'conceited attitude' on Rishi's part is allowed! What say?