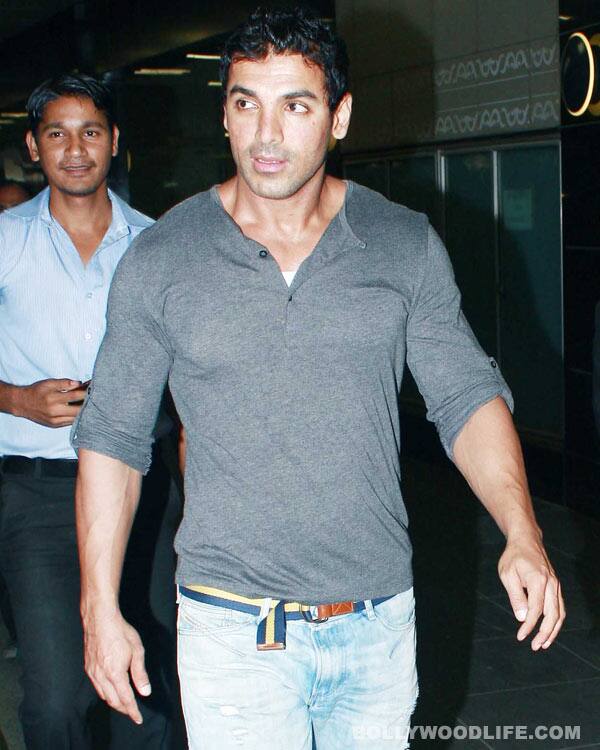 Riteish unabashedly takes a dig at John's first production venture Vicky Donor in his new film Kyaa Super Kool Hain Hum. We hear that Mr Abraham is not very happy with the spoof
Looks like gone are the days when Johnny the Bravo boy was one helluva sporting guy. He now takes life very seriously – he doesn't want anyone to make fun of Vicky Donor, 'coz the film means a lot to him since it marks his debut as a producer. While John has not exactly come out in the open and made a declaration that he's going to beat the living daylights out of anyone who does so and has already done so, we can already imagine the beefy hunk fuming and flexing his built-up muscles. Although Ekta Kapoor insists that JA is not the sort who will make a mountain out of a molehill, we don't rule out the possibility of the hunk getting all sensitive about this particular issue.
It seems that there's a scene in Kyaa Super Kool Hain Hum in which Riteish mistakes a container filled with a white substance to be a dish of shrikhand. Well, we aren't quite sure if the Force actor actually took umbrage to this innocuous joke, but we would love to see him going red hot with anger, since that's such a rare sight. All the more reason for wanting to see him in such an avatar!