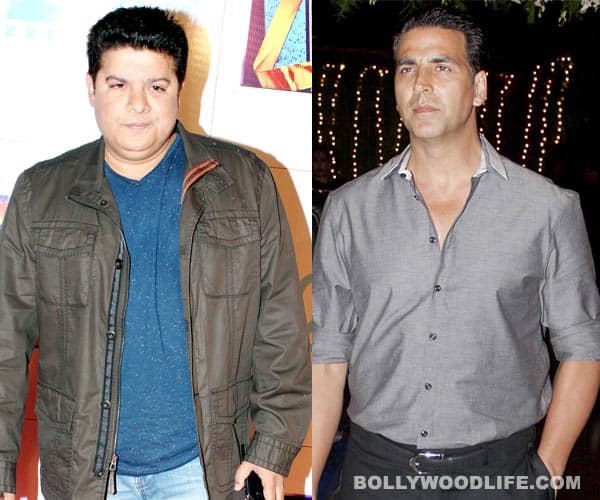 The filmmaker loses out on the hit franchise after badmouthing Akshay Kumar
Seems like Sajid Khan's motor mouth has cost him a lot more than a bruised ego this time! After Sajid famously blew his own trumpet claiming that Himmatwala would be a Rs 200 crore blockbuster, the filmmaker has gone ahead and angered Akshay Kumar. This had the Khiladi immediately approach producer and good friend Sajid Nadiadwala who gave Sajid a real piece of his mind and removed him as the director of Housefull 3.
Apparently, Sajid, in a popular talk show, had taken credit for reviving Akshay's fortunes. He went on to say that it was his Housefull franchise which was responsible for resurrecting Akshay's career as he had acted in a string of flop films before Housefull became a hit. This didn't go down well with Akshay, who already has a bone to pick with Sajid's sister Farah Khan for the debacle that Joker turned out to be.
So now Sajid is out of a good friendship with a successful producer and a film franchise that he himself built right from scratch! Incidentally, all the films that Sajid Khan has done besides Himmatwala have been with Nadiadwala. Tch tch! And while Sajid Khan's camp has been spreading stories that it was the filmmaker who refused to do Housefull 3 since he wasn't getting paid enough, wethinks otherwise. It was Sajid Khan himself who claimed that there would be no film that could come between the two, and seems like he was right. It's not any film, but Sajid's loudmouth attitude that has come in between!