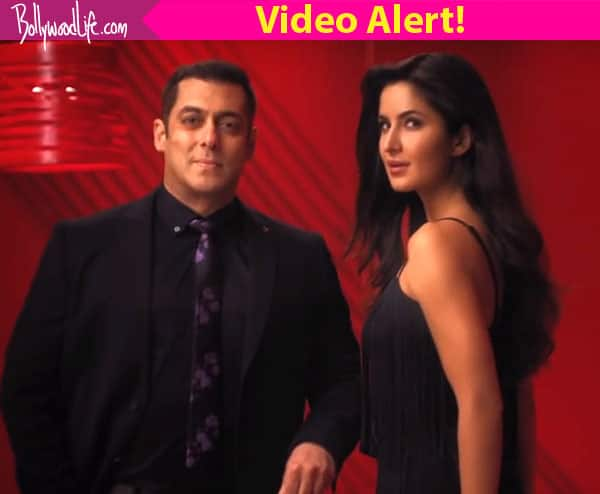 Okay, so this just happened! Salman Khan and Katrina Kaif have finally tied the knot and we're not kidding! A video of them tying the knot has made its way to the internet. But before you freak out and wonder what's happening, let's clarify that the 'knot' that we're talking about has got NOTHING to do with their marriage – instead it's this new clothing commercial featuring the two. Phew!
Sorry to burst the bubble, but yea,  coming nothing short of a surprise, Salman just released this brand new TVC featuring Katrina where there's this one iconic scene of the two playing around with a knot and getting closer than the closest. Oh! They look so damn gorgeous together that for a second you would literally wish what if Salman and Katrina were still in a relationship? No seriously! I mean, we know Salman is in a committed relationship with Iulia Vantur right now but his chemistry with Kat will instantly win your hearts! In fact the whole mood of the commercial is so damn breathtaking that you wouldn't mind putting this video on loop – just to see ex flames Salman and Katrina in one frame together...Also read: With Iulia Vantur in Romania, here's how Salman Khan is keeping himself occupied on the sets of Tubelight!
After watching this, one can safely say that Salman-Katrina magic is not a thing of the past for they still share the same level of proximity. In fact, this also ups our level of excitement to watch out for Salman and Katrina's reunion with Ali Abbas Zafar's Tiger Zinda Hai that's releasing in December 2018. How many of ya'll think Salman and Katrina share the hottest onscreen chemistry? Add to that, Katrina and Salman are one of the few couples who have retained their friendship, even post break up. Add to that, buzz even suggests how Tiger Zinda Hai is nothing but Salman's way to let the world know that he'll always have Katrina's back and will never let her flop.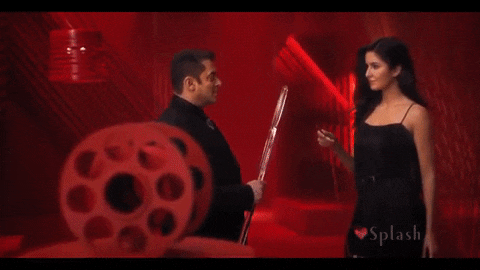 Not to forget, director Ali Abbas Zafar too had recently said, "It will be good to see Katrina and Salman back together after five years. They are both smashing to look at and I hope I make them look even better. But, more than anything, I hope there is good content and that I am able to justify their stardom."
On that note, watch the TV commercial featuring Salman and Katrina below and tell us what do you think of the ex lovers! We're sure you are going to be speechless, craving for more of them together. Amirite?