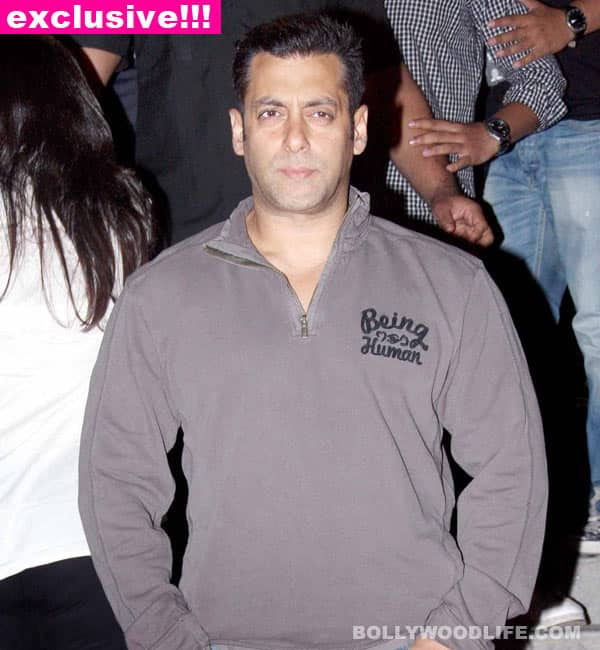 Contrary to recent reports that the Dabangg actor is in the US for a regular medical check-up, we hear that Sallu has actually undergone a new surgery for his trigeminal neuralgia
Just when it looked like all kinds of health issues (his facial nerve disorder being the most recently highlighted) were finally pushed out of Salman Khan's life, at least one seems to be making a comeback to create more trouble for the generous actor all over again. It's learnt that Sallu was keen to get his medical visit out of the way at the earliest, but he couldn't help delays in his plans, considering his court hearings were scheduled in the interim – and those, he just could not afford to miss.
And we heard from our buddy the birdie that Salman started experiencing mild pain in his jaw – an easier-to-deal-with version of the agony he suffered a short while ago when his trigeminal neuralgia had to be urgently treated with surgery. The superstar was reportedly going to fly back to the US to see the doctors who helped him the last time, to get a check-up, or so the story went. After all, our Sallu bhai had accumulated a list of movies that he needed to work on, and so wanted the all-clear before starting any strenuous activity – which we all know are a given in SK's films. The roster includes chote bhaiyya Sohail Khan's Mental in Dubai, as well as Sajid Nadiadwala's Kick and Anees Bazmee's No Entry Mein Entry, all scheduled for release by end of this year.
If our loyal feathered friend is to be believed, the 48-year-old actor has had rather more than a mere check-up. We are told that Salman underwent surgery again to treat his nerve disorder. This time perhaps Sallu wanted to keep the news under wraps so that it wouldn't worry his producers and friends. The superstar reportedly had an operation that lasted many hours, just like last time.
The large-hearted actor has assured all his producers that his movie schedule will be on track, as planned, once he's back. Let's hope Sallu bhai's nerve disorder is solved once and for all, so that he is back to his usual healthy self as soon as possible!
Wish Salman best of health with your message…