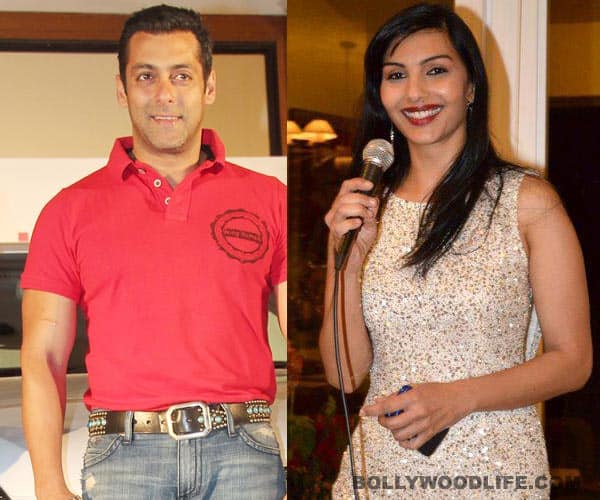 While stories strongly suggest that the handsome hunk can be moody and violent, the Ek Tha Tiger hero's ex-girlfriend doesn't think so…and says so
In the wake of the recent showdown between once-upon-a-time-lovers-now-friends Salman Khan and Katrina Kaif that reportedly happened during the shooting of Ek Tha Tiger, the first person to react to the scandalous goss is our studman's ex-lover, Somy Ali.
The US based former significant other and co-star of the Maine Pyar Kiya debutant's initial films feels that the bratty Khan isn't half the devil that the media makes him out to be. In an interview she says: "Salman was never abusive towards me, nor have I witnessed him being abusive to anyone else."
She even sidelined the instance when a fuming Khan hit her on head with a bottle as just a bad day for a regular couple. The famous incident occurred when they were dating each other. Somy clarified, "If he had done that I would have been hospitalised and bleeding profusely. He was unhappy because I was trying alcohol for the first time, thus in his frustration he poured the drink all over the table."
And in that way she puts an end to the recent story of Ek Tha Tiger hero's notorious behaviour with an ex-lady love. But is it really the truth, or just an old flame's mature take on a serious matter? You don't win any gift hampers for guessing what our cynical minds think!