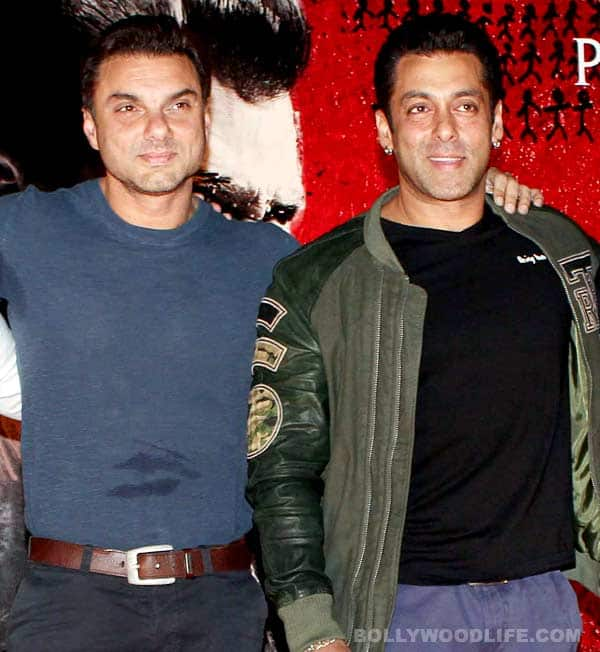 Sohail has said that Salman won't feature in his next project
Salman Khan who will soon be seen on the silver screen after almost a year in brother Sohail Khan's Jai Ho, won't feature in his next film. But why? Did the brothers have a tiff while shooting for Jai Ho? Nothing like that. So what's the reason, you ask? Well, Salman is so busy till 2016 that he doesn't have any dates for Sohail's next titled My Punjabi Nikaah, which is a rom-com with a Hindu-Muslim twist.
In an interview with a leading daily, Sohail has revealed that his next won't star his Salman bhai as the actor has a lot of projects on his plate right now which includes Sajid Nadiadwala's Kick, Sooraj Barjatya's Bade Bhaiyya and No Entry sequel titled No Entry Mein Entry.
If you will remember before Jai Ho, Sohail was working on this film titled Sherkhan which has Saman playing the lead role. But the film has been delayed for a very long time now. So is Salman's choc-a-bloc schedule the reason for Sherkhan's delay, Sohail was asked. He denied this and said that the technology and equipment he is planning to use in Sherkhan is quite advanced, so the preps have been taking a lot of time.
All said and done, it's given that My Punjabi Nikaah won't star Salman in it and reportedly Sohail is looking for a younger actor to play the lead role. If not Salman, who do you think will be able to fit the role? Tell us peeps!