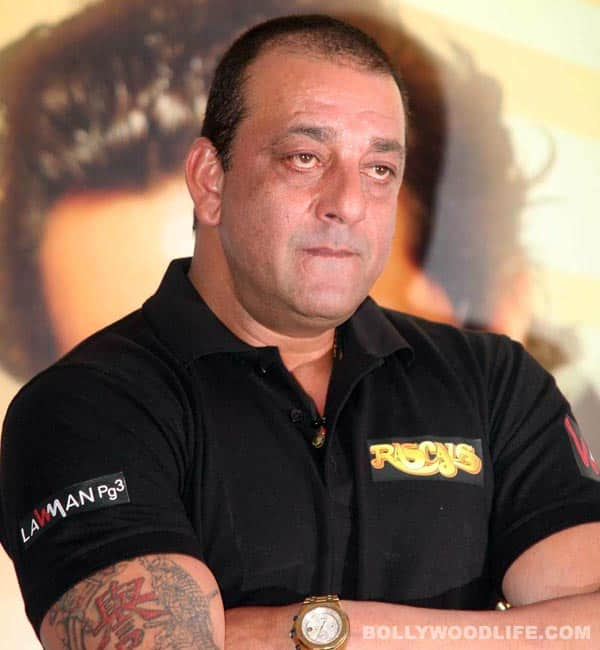 Both – and Agneepath's burly baddie is a now changed man in a lot of ways
Remember a few days ago we told you that Sanjay Dutt was off for some rest and relaxation to gay Paree for a ten-day vacation with his family? Our airport associate – a spy who hangs out at the Mumbai international hawai adda for starry sightings – revealed to us that the superstar is back in the busy city where Bollywood rules.
And he looked quite different from what he was before he left for France. One, Baba was aided by a man and a walking stick to make his way out of the airport. Two, he sported a French beard and spiky hair (similar to his Kaante avatar). His better half Maanyata and twin kids Shahraan and Iqra weren't seen, but we are told they too are back from the holiday.
So why was Sanju looking so different? From France Baba flew off to Germany for a quick knee operation. For quite a while now the Agneepath actor has been facing acute knee problems, but ignored it all. Now hopefully it is fixed and our man can run and jump and beat up baddies like he used to.
But the juiciest and spiciest piece of goss is about his physical transformation. Apparently, at buddy Salman Khan's behest, Sanjay Dutt got a facelift. Not a complete facial makeover, but just a little stretch here and there to get rid of undereye bags and ageing skin. And a new hairstyle was like the perfect icing on top of the gateau!
So next time you spot Sanju baba looking young and refreshing, you know what led to the makeover!