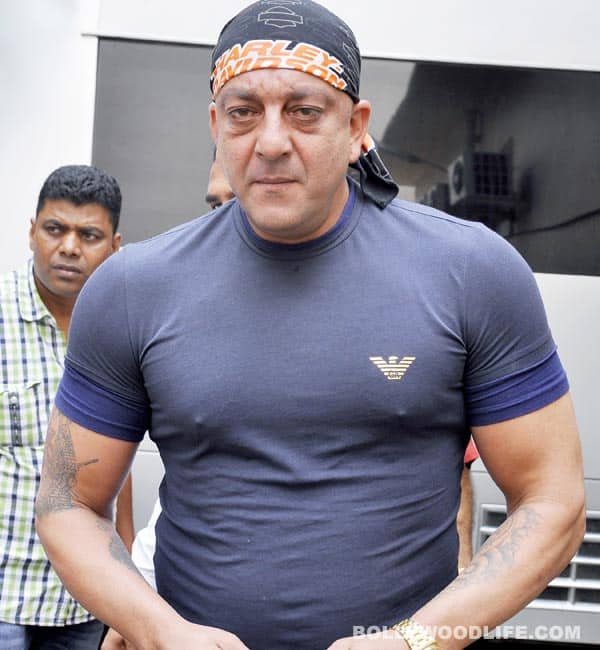 Even a tough-looking guy can sometimes go a little soft when it comes to his paunch. But did Sanju baba really do what we hear he did?
There's no denying that Sanjay Dutt has become extremely conscious about his looks. And precisely for that same reason he flew to London to get his droopy eyes and other such features put back in place. Hawww!
Didn't this fleetingly remind you of how choreographer-turned-actor Farah Khan confessed having a tummy nip and tuck a while ago? It did for us. But really, did Sanju go to THAT extent to get toned abs? Nah! Instead, he followed the path that many actors, including Rajinikanth in Kochadaiyaan (and perhaps in most of his movies), Kareena Kapoor in Heroine (gasp!) and probably Aishwarya Rai Bachchan in her print ads for jewellery, tread on: digital enhancement.
Yup, Sanju coaxed his directors/producers to go snip-snip on scenes of Zilla Ghaziabad that were already shot and that showed his physique in a not-so-attractive form. And they did, transforming the actor from a slightly rounded cop to one who is totally in shape! If this is cheating, it's certainly the high-tech way!
And with such magical clicks at your fingertips, who wants to spend time huffing and puffing on the treadmill, right? No wonder then that no one, not even Bebo, is making any noise about the over-hyped size zero any more. Wink, wink.