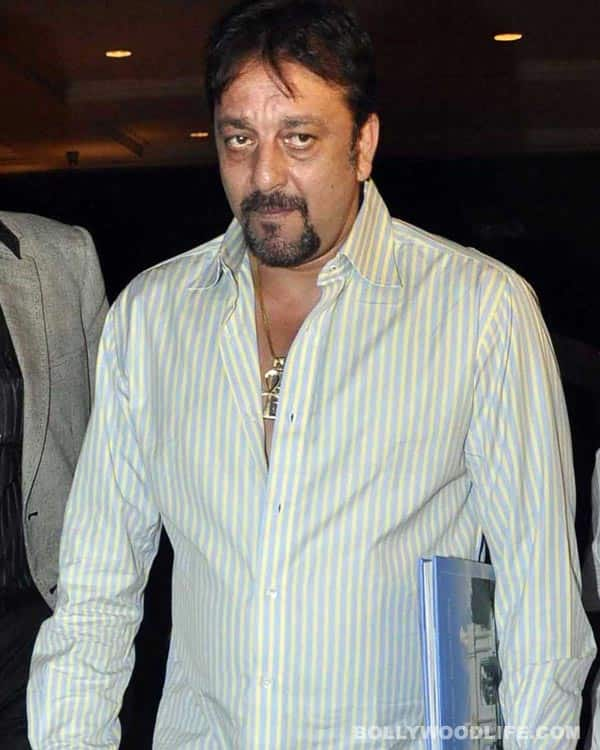 Sanjay Dutt has some really close friends in B-town, people he shares great camaraderie with. So can someone who is so loved by so many people really be responsible for killing the people of his own city?
Actor-star Sanjay Dutt has been one of the most respected stars of Bollywood. People look up to him in awe for the way he conducts himself. The industry calls him 'Sanju baba', and has in its own way taken pride in the way he has fought his demons and displayed qualities like forbearance and tolerance.
Salman Khan, Sunil Shetty, David Dhawan, Arshad Warsi and Ajay Devgn are some of Sanjay Dutt's close friends. The friendship and warmth Dutt shares with them is visible whenever they appear together, on and off screen. His image has been of that of an indomitable fighter. But Dutt has always quite flexibly vacillated from being the serious guy to the biggest prankster – and that makes him a great buddy to have around, someone you talk seriously to and yet indulge in childish banter with at the same time.
Salman Khan: Salman Khan has always considered Sanjay a bosom pal. From hosting Bigg Boss together to flexing their muscles in synchronisation in their films, Khan has had an amazing connection with Dutt. And since the two have always been controversy's favourite children, Salman and Sanju share a very non-judgemental relationship, with the two invariably making fun of the biggest of issues they have been embroiled in. Also Dutt is very protective of Khan. A long time ago he said in an interview that he wants Sallu to only follow his good side, not the bad one.
Ajay Devgn, David Dhawan, Arshad Warsi:  There's an enthusiastic five-year-old child that resides in baba's robust body. Stories about Dutt playing pranks on the sets abound, and the one thing that makes people hit it off with the actor is a love for indulging in some hardcore fun. Ajay Devgn has always considered Sanjay his partner in crime. David Dhawan, who has done a number of films with the superstar, has always been a fan of Sanju's naughty nature. And Arshad Warsi, Sanjay's Munnabhai franchise co-star, has always admired the way Dutt has been very secure as an actor.
Sunil Shetty: There was a time when Shetty gave financial advice to Dutt. The two have been like 'brothers from another mother'. They have done many films together. Sharing a warm and cordial relationship, Shetty always greets Dutt with a tight embrace and is forever willing to help his bro.
Also read: Sanjay Dutt sentenced to five years imprisonment