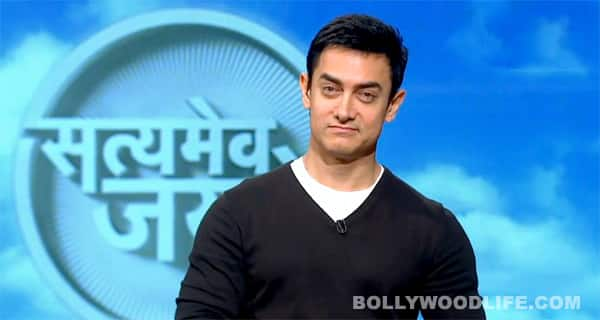 Is the show the reason behind Parliament passing the bill today? We wonder…
Aamir Khan dealt with child sexual abuse in his second episode of Satyamev Jayate and ten days later, the Lok Sabha passed The Protection of Children from Sexual Offences Bill to protect children who are victims of sexual abuse. The Bill forces the law officials to be more sensitive towards child victims. It had been passed by the Rajya Sabha earlier, but today (May 23) the lower house too passed it. It is now only one step away from becoming an Act.
While we appreciate the fact that our politicians have stopped dilly-dallying and passed the Bill, we can't help being cynical about the timing. Hey, don't get us wrong. We don't want them to delay passing the Bill! It's high time the law protected its young citizens. It's just that the timing seems strangely convenient, don't you think? The Bill was formulated a long time ago, but passing it today garners brownie points for both the government and for Aamir Khan. With a new corruption scandal coming to light almost every day, the government desperately needs to change its image.The Bill is a good way to do so, especially since this topic has become a talking point after Aamir highlighted it in the second episode of Satyamev Jayate on May 13.
Aamir's show is being praised for being a torchbearer of social change, but its ratings tell a different story about its popularity. Portraying the Bill being considered as the direct impact of the show can help persuade even those cynics who say, 'a TV show can't bring about social change' to tune in every Sunday. The fact is that the Rajya Sabha passed the Bill on May 10, three days before the show aired. Giving Satyamev Jayate the credit for this landmark decision somehow just doesn't seem right. Do you agree?