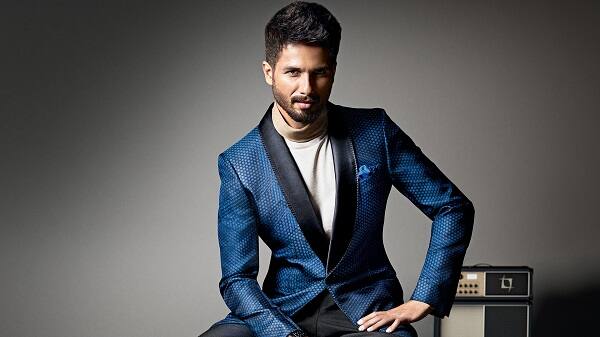 US presidential candidate Donald Trump recently attended a Bollywood themed charity event organised by Republican Hindu Coalition in New Jersey. Donald's speech where he says he loves "Hindu" is going viral right now. The event had created headlines last week, when the posters of the event featuring Shahid Kapoor, Malaika Arora Khan, Shriya Saran, Prabhudeva were shared on social media platforms. Bollywood stars at a controversial Republican event – we were so looking forward to what was going to happen. Apart from the regular goof ups that are very well expected from Donald, the show was pretty much a flop show. The proceeds for the event will benefit Hindu refugees and Kashmiri Pandits, a community of Hindus from the Kashmir Valley in India. While Malaika, Shriya and Prabhu who were promised to be there, did perform, Shahid, who featured on posters of the event, was missing from the scene. Well well! Was this a last minute decision by Shahid or was this a case of false advertising? We would love to know. All we know for now is that Malaika and Prabhudeva's performance garnered a huge round of applause.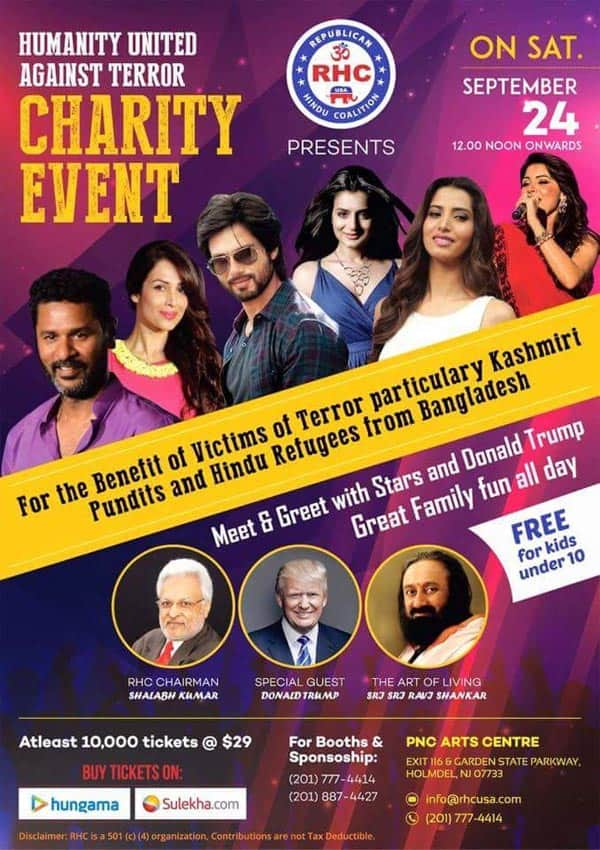 One of the performances was about a group of Indian dancers being attacked by terrorists armed with lightsabers and are saved by US military. Thankfully, the act did not star any Bollywood celeb. God! That would have been awful on whole another level. (Also Read: Shahid Kapoor defeats his Padmavati co star Ranveer Singh to become the hunk with the hottest SHIRTLESS selfie)
It would have created quite a big controversy had Shahid Kapoor performed at the event. To be associated even remotely with Donald Trump or the Republican party would not have worked out in his favour at all. So we are kind of glad, for whatever reasons, the Jab We Met actor was not present at the event.
Trump started his speech by claiming that he loved "Hindu," and spoke out against terrorism. There were placards of "Trump for faster green card" placed all over the event hall.
Well, this was quite a good strategy to get supporters by bringing in the Bollywood touch.