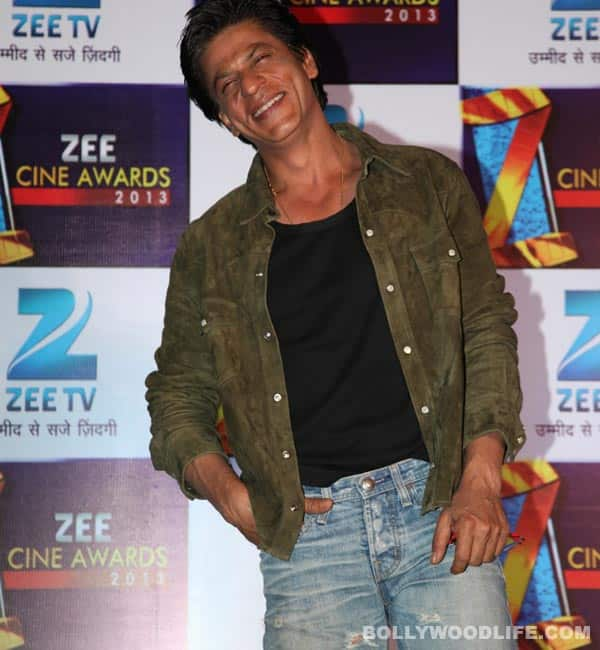 King Khan gets out of a surprise building inspection by posing for photos with the Brihanmumbai Municipal Corporation officials who came to check on his use of office space
Celebrities basking under the soft warm glow of their fame can get away with almost anything these days. And if you happen to be Shahrukh Khan, the Baadshah of Bollywood, things certainly get a whole lot easier!
Sure, SRK has had his share of woes from authorities in the past – remember the airport screening incident and the spat at Wankhede stadium, where the superstar had to face the ire of the officials? – but he has learned how to charm the sarkari babus, it seems! As reported by Mumbai Mirror, officials of the Brihanmumbai Municipal Corporation who came to inspect violations in a building in Santacruz West, Mumbai where Shahrukh's company Red Chillies Entertainment is based, were so enamoured when they found out that the Don actor was in the building that they forgot what they had come for!
Apparently when the engineers showed up to inspect SRK's office the star, who was present in his cabin at the time, agreed to meet with the officials and even pose for pictures. Awed by the opportunity, the BMC-wallahs called their friends over to the site and posted the pics on Whatsapp. This didn't go down well with the complainants who had filed a Right To Information (RTI) application to examine the discrepancies in the building and were furious when the engineers allegedly left without any proper inspection! Tch tch. While we're glad that a few lucky guys got a great story to tell about the time they posed for pics with SRK, it would have been better had they done their duty first!
Still, SRK sure seems to have learnt the craft of charming officials rather than locking horns with them, as he has done in the past. And why not? We're sure it isn't too tough for a guy who is used to charming millions of his fans almost every day!