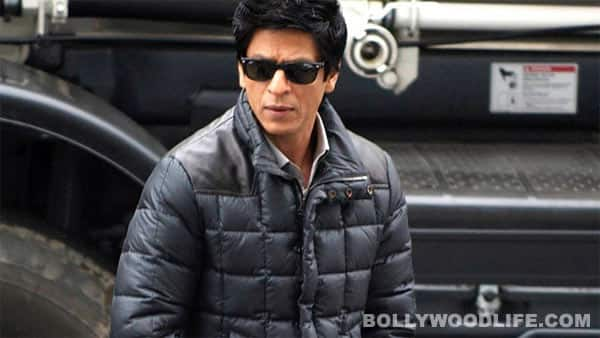 King Khan chose to stay mum about the wannabe starlet's stripping act
Shahrukh Khan is known for his persona and witty one liners. His interactions with media are simply entertaining and there is no denying that. The recent victory of his IPL team Kolkata Knight Riders has added some more zing to his attitude and that was on display at the press conference he had hosted at Mannat after the IPL win. We were only disappointed that he didn't make any witty comment about Poonam Pandey going nude for his team.
When he was asked to comment on her, he said, "When we won the (cricket) World Cup all our friends went out in cars waving our flag….when KKR won I did a cartwheel…everyone has their own way of expressing happiness..I can't comment on this." We were taken aback when we saw him throw chocolates at reporters who raised questions that he approved of and mint at those journos who offended him with their questions.
It was a funny visual where the media was at the receiving end for a change and were still not complaining. Wethinks that is what makes SRK the heartthrob of millions across the world, don't you agree?
ALSO READ: Rozlyn Khan goes topless for MS Dhoni