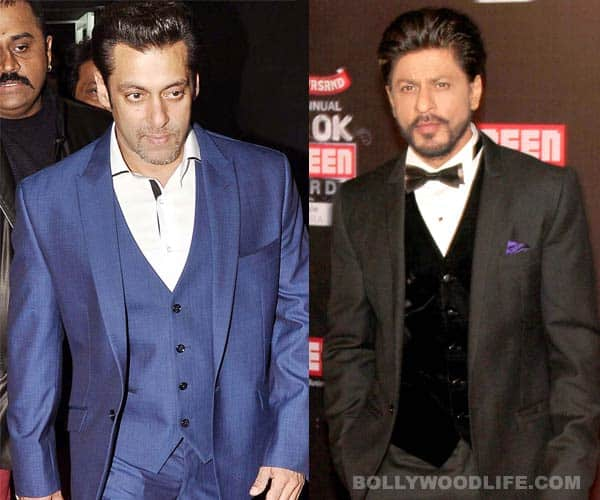 The two warring Khans of Bollywood managed to avoid each other yet again
Salman Khan, took everyone by surprise when he walked the red carpet of the recently held 59th Annual Filmfare Awards after 15 long years. That's not all! The Dabangg Khan even performed on his hit songs and got the most number of catcalls for his energetic dance performance. With his grand appearance and maverick performance, Salman surely beat his arch rival Shahrukh Khan, who was not even present at the Filmfare Awards this year. Reportedly, SRK didn't wanted to share the same space with Salman and wanted to avoid a media clash. Or did he not intend to share an awkward hug again like he did at Star Guild Awards? Well, as they say, two swords cannot fit into one sheath. Did you think so too?
But apparently, that's not the case. Recently, we had told you that SRK injured himself quite badly at the sets of Farah Khan's Happy New Year. And according to his family and friends, that's the only reason why he gave the awards a miss.
Anyway, since Shahrukh, who has been a Filmfare regular could not be present at the awards night, it ultimately helped Salman, as he hogged all the limelight. With that he also managed to get some publicity for his recently released film Jai Ho.
All of this makes us wonder if Sallu will now replace SRK as the favourite Khan of Filmfare Awards. Hmmm… Do you think like we do peeps? Wink!