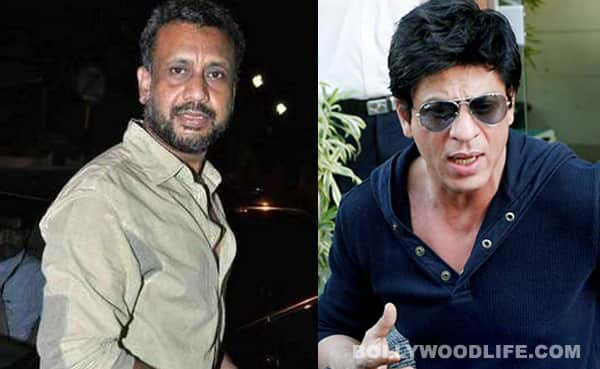 Anubhav Sinha, the director of Shahrukh Khan's magnum opus RA.One has been caught in a scandal involving black money along with film producer Vashu Bhagnani
Bollywood's big producer Vashu Bhagnani and director Anubhav Sinha have been caught red-handed in a sting operation conducted by a news channel while discussing deals about converting black money into white for their films. The duo has been closely associated for a very long time, having also worked on RA.One. While Vashu is a renowned Bollywood producer and financier, Anubhav Sinha directed Shahrukh Khan's ambitious film. But does it imply that SRK was aware of the money laundering behind his back? We sincerely hope not, but we have to ask.
Writer-director Anees Bazmee was also caught on camera admitting the fact that money laundering is a norm in the film industry and that the three have been functioning in the rampant black market for the longest time. All three were seen talking to undercover reporters posing as investors. Their conversations have been taped and we see the dummy investors persuading the filmmakers to allow them to finance films in a way that would help them convert black money into white.
Are we shocked? Not really. But are we amazed that such high-profile individuals could be nabbed in such an ignominously easy way. Yes. Especially since the movies they made – RA.One, at least – are so hi-tech and complex!