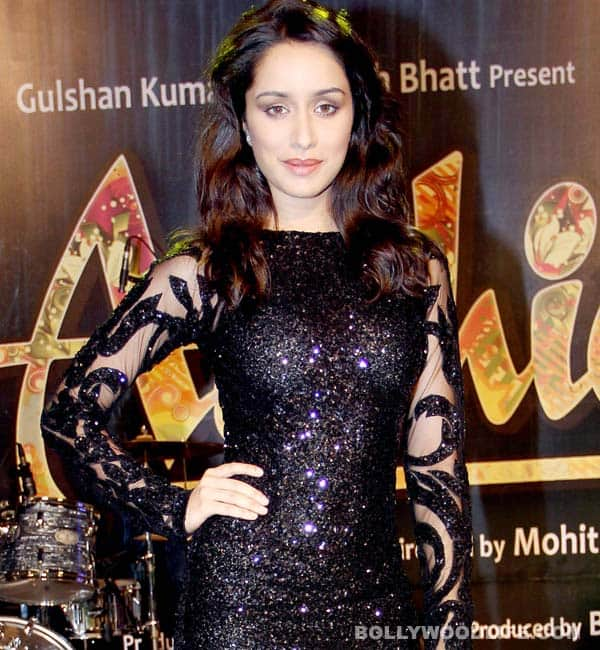 The story goes that the Aashiqui 2 babe has managed to rub some big-name B-towners the wrong way. Ms Kapoor is puzzled by the accusations…
Old Bollywood saying advises, 'While climbing the success ladder, be nice to people you work with, 'coz chances are you will bump into them on your way down'. And with showbiz being such a whimsical world, everyone needs to be extra careful handling egos and tantrums. Shraddha Kapoor, who shot to fame with Mohit Suri's musical blockbuster Aashiqui 2, is learning that lesson the hard way. From what we hear, Shakti Kapoor's beti wants to cash in on the success of the movie by making all the right choices instead of getting lost in the crowd. But is she going about it the right way? We have to ask…
We hear that Shraddha has been sending strong 'NO' signals to established filmmakers who have approached her to work with saleable actors in their projects. She would rather be cast opposite actors from her own age group, she maintains. A buddy of the petite babe says that SK reportedly turned down filmmaker Umesh Shukla's (Oh My God! fame) new film with Abhishek Bachchan. Yahaan tak sunne mein aaya hai that Anees Bazmee too was left snubbed and red faced when he offered Shraddha a role with John Abraham in Welcome Back. When John heard about this, he obviously got rather miffed with the pretty actor. So much so that her brother, Siddhanth Kapoor tried to make amends with John, since he worked with him in Shootout At Wadala and will play a role in Madras Cafe, but last we heard, there was no making peace there!
We also hear that Ms Kapoor had a three-film deal with Yash Raj Films, but apparently had a fall-out with the prestigious production house and has been dropped. According to a birdie with a big mouth, after Luv Ka The End, Shraddha waited for her next YRF film to take off but when nothing materialised, she agreed to do Aashiqui 2. But it just ain't true, Shraddha insists. The poor babe is perturbed with these negative reports and doesn't know how to react. "I do not know where all this is coming from. Why would I set an age limit? I am a newcomer and want to work with everyone," she said to a tabloid.
Looks like someone with vested interests is trying to sabotage Shraddha's career. Is the gal being made a scapegoat, or is the young actor actually acting pricey? What do you think, peeps?