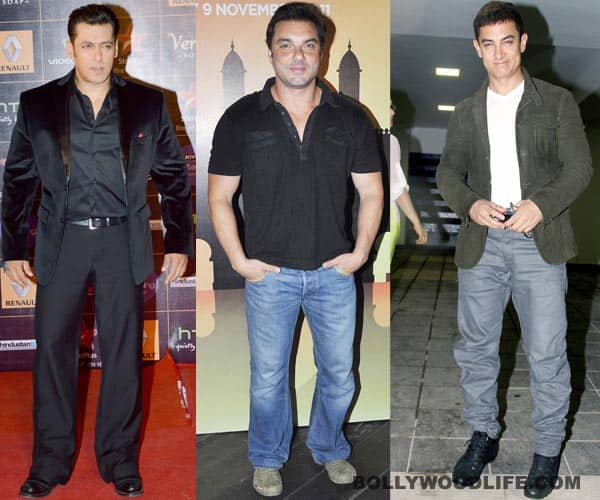 Bhai's director brother has played it smart to avoid the clash of the two megastars in December. Read on to know how Sohail Khan avoided the big fight at the box office this winter
Aamir Khan's Dhoom: 3 is making all the right noises everywhere. Naturally, Mr Perfectionist is happy about the buzz his action movie is generating. Dhoom:3 is certainly the year's most awaited movie and everyone is eager to watch Aamir Khan playing a tough baddie in it. And to avoid Aamir's clash with his brother Salman Khan chote bhaiyya Sohail Khan has decided to release his movie Jai Ho in the month of January, almost a month after Dhoom:3's release date.
"The release date for Jai Ho is fixed. The film will release on January 24. The first look of the movie will be out by mid-December. Dhoom:3 is a very big film but we wanted our film to release in the first quarter of the new year. We never compete with each other. It (competition) simply eats into each other's business. We are a small family after all," said Sohail Khan in a recent interview.
It is indeed wise of Sohail to confess that candidly. But just to entertain this hypothetical thought we want to ask BollywoodLifers which film would they have watched had Jai Ho and Dhoom:3 released at the same time?