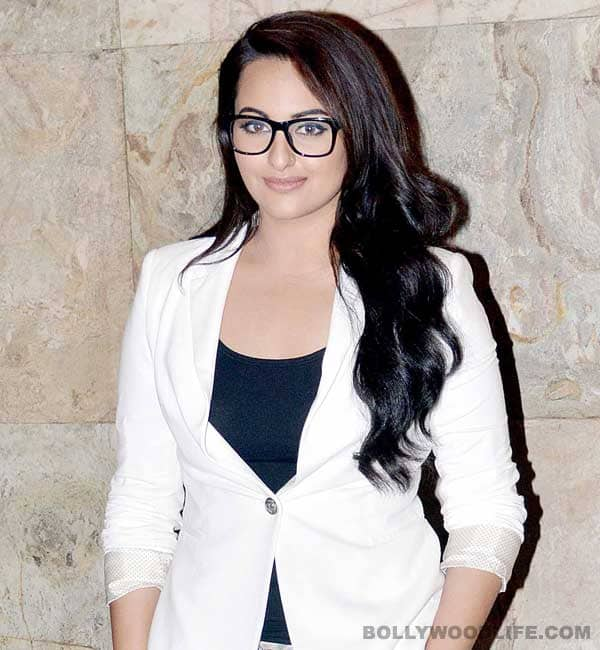 The talented actor was supposed to play Sarabjit's gritty daughter but now Sonakshi, we hear, is reluctant to play the role
Looks like Subhash Ghai's forthcoming production revolving around Sarabjit Singh is jinxed! The showman of the industry was keen to make a film on the Sikh who was arrested in Pakistan on charges of espionage in 1990. He was in the prison in Pakistan for 22 long years, before he succumbed to injuries sustained after his fellow inmates, attacked him in May 2013. Ad-filmmaker Ishwar Singh Muchhal was supposed to direct this project with Sonakshi Sinha was being considered to play the gritty sister of Sarabjit. But Sona, we are told, has said no to the offer.
While the rumours have it that those close to Sona have warned the star from staying away from this project as it will harm her young and spirited image, but the real reason behind Sinha babe's exit from this movie could be dramatically different.
We also hear that Amitabh Bachchan was offered to play the role of an eminent lawyer in the film. Ghai wanted the legendary star to play the important part, but Big B maintained that he is already committed to a project in which he is playing a lawyer. Later, even Soankshi's father Shatrughan Sinha was supposed to play the role but even that prospect could not be worked out for the reasons best to the makers of this movie.
In the absence of Big B and her father now even Sona is not willing to be part of the project. She has reportedly conveyed her polite no to the makers. With that it is clear that Ghai's film is facing newer challenges with every passing and we wonder who will play the roles which were earlier designed for the aforementioned actors?