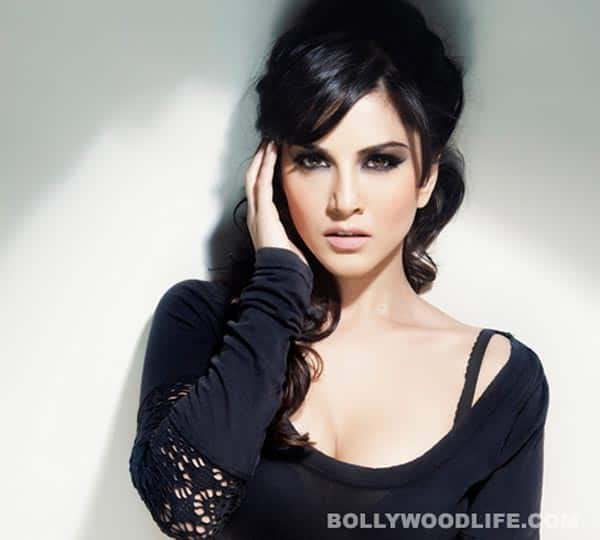 Yes, the sexy siren got hurt while she was shooting in Mumbai for her next film
Sunny Leone and Karishma Tanna will be seen together in Devang Dholakia's Tina and Lolo. Since its an out-an-out action flick, Sunny and Karishma were required to do some high octane action sequences. In one of the scenes, the two B-town beauties had to jump over a car onto a bunch of baddies. It was during the shoot of this stunt that Sunny bruised her ribs. The crew members quickly took the Jism 2 actor inside her vanity van and later even a doctor dropped by to check upon her condition. While the adult actor's injury wasn't so serious, the babe was asked to rest for few days.
But instead of taking it slow, Sunny continued shooting. "It was unfortunate that Sunny got hurt as utmost care is taken with both the girls safety while they are doing action scenes, we all are glad that she wasn't hurt badly and admire her professionalism. Both girls insist on doing their own stunts and so we take extra precautions with them." said director Devang Dholakia about the whole incident.
While the Laila tere le le gi item girl has a long way to go in Bollywood, we are certainly impressed with her professional attitude.