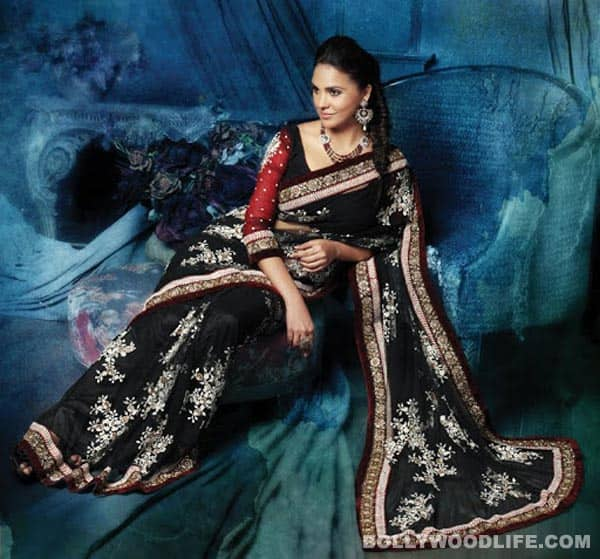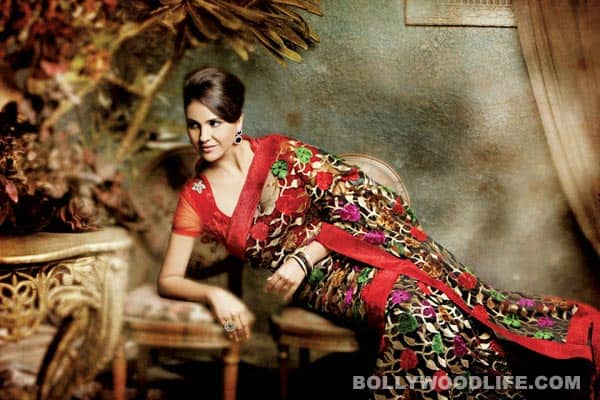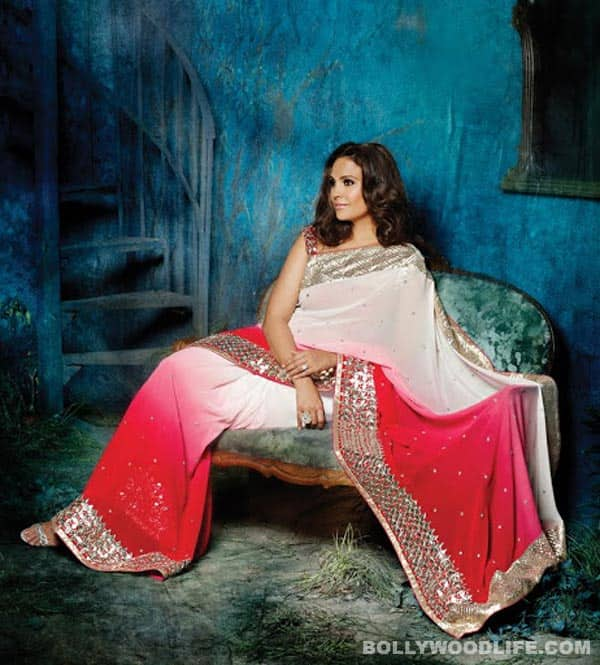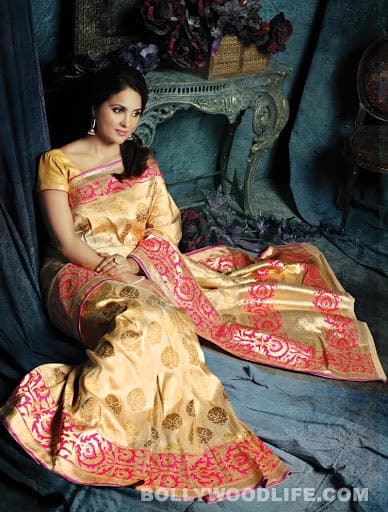 Former Miss Universe Lara Dutta has launched her own saree collection in association with Chhabra 555. And she says that her ethnic fashion line caters to middle and upper class women
Mrs Lara Dutta Bhupathi is doing what it takes to get her saris flying off the shelves. From endorsing them on the microblogging site Twitter to using her fashion acumen, the smart entrepreneur is seen posing in her creations in the virtual catalogue. As you skim through the carousel, you will notice how shiny and over-the-top Dutta's creations are. But the actor justifies that by saying that these sarees are designed keeping the festival and bridal season in mind. The collection is pretty diverse. Banarsi saree lovers can have a look at the silk treats and women who have an aesthetic eye can settle for trendy net and sequinned creations.
It seems as if Dutta had the time of her life going through the whole process of brainstorming with the karigars and getting her project started. As she promotes her new venture dynamically, Lara is sure that she wouldn't have had even half the fun if she had decided to design western wear.
Although her collection consists of many rich and intricate designs, we cherry-picked the ones that we liked in just one fleeting glance…