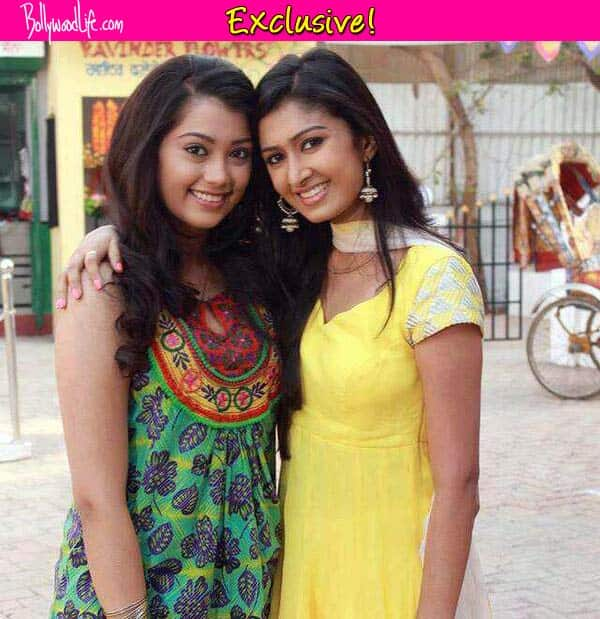 The actor claims that the recent rumours about a tiff between her co-actor and her is untrue and totally baseless
A few days ago, the media reported that Digangana Suryavanshi, who plays Veera in Ek Veer Ki Ardaas Veera, is throwing tantrums on the sets of the Star Plus show. It was reported that the actor threw a fit when she was asked to share her hair stylist with Farnaz Shetty (Gunjan). The stories doing media rounds also claimed that the channel and the production house has warned Digangana to be more dignified or else they would replace her. Considering, the actor faced similar problems on the sets of her previous show Qubool Hai, everyone believed these stories.
We caught up with Digangana to learn about her side of the story. "I don't know why people are cooking up such stories about me. There is nothing happening on the sets of the show, everything is just fine," said the actor.
So how exactly is your equation with Farnaz- your onscreen bhabhi? She replied, "On the sets, I am extremely good friends with everybody. As far as Farnaz is concerned, we are two very different people. We barely have any scenes together. However, whenever we shoot together, we are great with each other. Nowadays, the shoots are coordinated only between couples, so I barely have a scene with Farnaz. Plus, Farnaz is quite older than me and is from a very different zone of life. We don't have anything in common to talk about. When the hairstyle story came out, both Farnaz and I were laughing over it – it was very bizarre."
A few days back, a certain section of the media reported that the channel has given Digangana warnings that if her behaviour on the sets does not change, she would be replaced. "I called up the channel and the production house when this story came out. They said, 'don't think about it too much. Just hear it from one ear and let it out from the other. These rumours about me throwing temper tantrums on the set are so unlike me. Shivin (Narang), Vishal (Vashishtha), Shaguftaji and I are all such great friends on the set, so I don't get where these rumours spiral from. The production house has said they are 100% behind me 'coz these stories are totally baseless," added the actor.
Well we have Digangana's version of the story and we'll soon be back to see what Farnaz has to say on this issue. Stay tuned to this space for more news and gossip on tellyland.