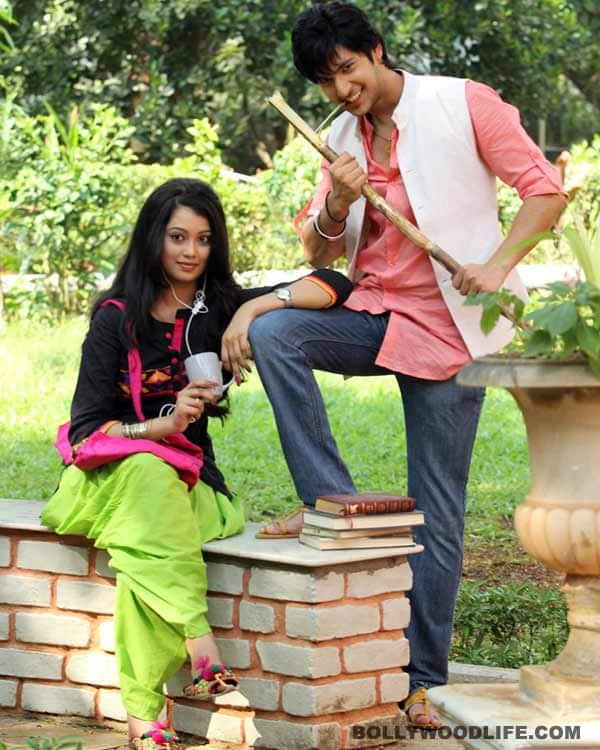 At only 16 years old the actor-singer-writer has achieved so much, more than most people can only dream of…
Digangana Suryavanshi aka Veera of Ek Veer Ki Ardaas…Veera speaks articulately in Hindi and English, but it is her accent that is surprising. While we giggled about it, she thanked us for the compliment and continued talking chirpily about her achievements, passions, dreams, Veera and her bond with Shivin Narang.
To calm our curious minds, tell us the story behind your accent…
Just to clarify, I am from India and not anywhere abroad. The reason behind this accent is that I have been into languages since childhood and I began speaking with the accent at a young age. To be honest, I did not even realise that I was speaking differently. I sing a lot of English songs that inspired me and I connected with them. So when I started singing, I sang in their style. Unfortunately, when I spoke, it came out with the accent and it has been stuck since then. It was an unconscious process; I did not realise earlier in life and now it is too late to change. I know Hindi, Punjabi, Marathi and English. I really like languages.
How did Ek Veer Ki Ardaas…Veera come to you?
Actually, it came to me all of a sudden. I was writing my novel when this project came to me. They were looking for Veera for some time; they thought I was suitable for the character and they called me for an audition. I got connected to the show 'coz of the brother-sister relationship. I've never had a real brother, so Veera in a sense filled that void in my life. I gave the audition and the next day they called me to sign the papers.
So you write books too! Do you have any published works?
Yes, I just wrote my second book, which is my first novel. When I was 15 years old my first book was released, a book of English lyrics titled Waves the Endless Emotions. And my first novel is called Nixie the Mermaid and the Power of Love.
Is it a children's book?
No, it's for young adults and I think it would be a fun read for teenagers, 'coz it is fantasy oriented.
You are only 16 and you've already written a book; you sing, write lyrics, act… is there anything else left to do?
Well, when I was ten years old I released two albums. They are still playing in Delhi and Madhya Pradesh. Some are still searched on YouTube. Apart from this, when I don't have to act or sing professionally, I am writing. Whenever I am free, I write a few songs, compose the music for them and go to the studio to record. That is something I like to do. I am into sports as well – badminton. There is a lot more to accomplish in life.
Are you planning to use your popularity on the tube to promote your songs and books?
Yes, why not! I think all these mediums are connected in some way. So being popular as an actor, singer and writer are obviously beneficial to any and all my other hobbies. It credits all the things I do.
How is your off screen bond with Shivin Narang – your onscreen brother?
When we started off, I did not know anyone on the sets. We got to know everyone, considering the amount of time we spend with each other, scene or no scene. I call him 'Veerji' even when the camera is off. I call him up for everything. I think we share a great bond, and even though we regard each other as friends, he is more like a brother to me.