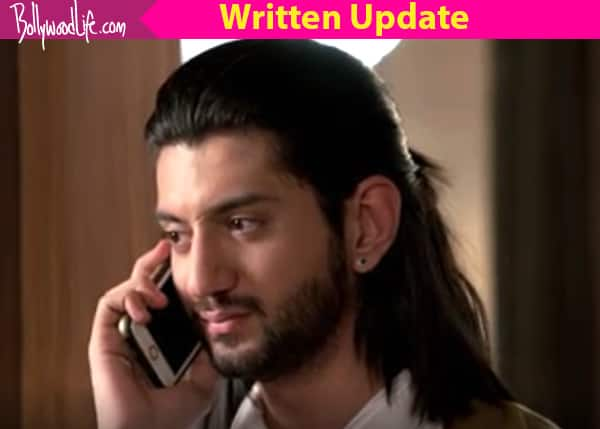 Dil Bole Oberoi starts with Gauri (Shrenu Parikh) asking Om (Kunal Jaisingh) his elder brother's name and he says Shivaay. She is stunned. Om asks for his phone and finds out that Gauri has spoken to SSO, Anika and Rudra. He gets shocked. She gives him the phone and says he should have at least called up home once as his family was very worried for him. Om gets his phone and wonders what kind of girl Gauri is. She says I am the Chulbul Pandey of Dabangg. He says what? She says haven't you seen Dabangg and Chulbul Pandey. (Also Read: Dil Bole Oberoi Review: Kunal Jaisingh and Rahul Dev stand out in the first episode)
At home, Gauri's chachi is counting money. She asks her from where did she get the cash. She says I sold you for marriage to Kali Pratap Thakur. She says you people are shameless. I will never marry him. Her uncle and aunt grab hold of her mom and say we will kill her if you do not relent. Gauri relents. Om sits outside his trailer van and thinks about how his father's decision to divorce Jhanvi forced her to attempt suicide. He sees Kali Thakur (Rahul Dev) going somewhere with his entourage and wonders what is happening.
Gauri's mother tells her that she does not want her to marry Kali Thakur. She says nothing wrong will happen to her as Lord Shiva is with them. She locks up her uncle and aunt and tries to escape. However, Thakur is outside her door and holds her. His men free the uncle and aunt. He tells her that theirs is an arranged marriage and she need not run. He forcibly makes her wear the kangan and red veil. He seeks blessings from her mom. Thakur places chains on her feet saying that now she is his property.
He takes her home to his haveli. Gauri says I do not wish to marry you. He says count your luck that I'm marrying or else I can do whatever I want anyways. He says I have paid a lot of money for you. Om overhears this and says what a cheap character Kali Thakur is. He takes Gauri to his room and throws her on the bed. His wife sees all this and gets distraught. She goes out and sets herself on fire. Om sees this and rescues her. He takes her to the hospital and remembers his own mom's trauma. Om calls Jhanvi and says she is very important for all of them.
(Image Courtesy: Hotstar.com)