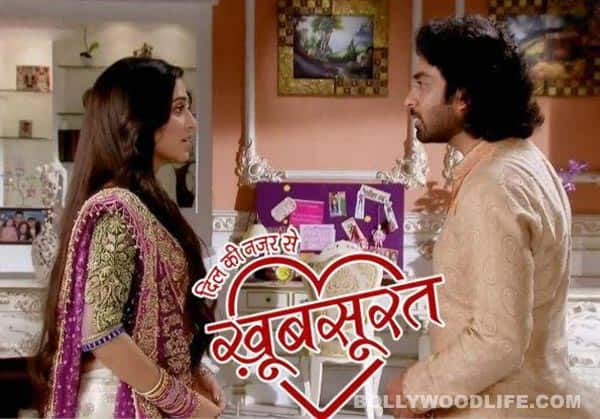 Love had to happen sooner or later, and we are glad that the makers have finally moved the story forward. Guess the falling TRPs inspired them to…
The Indian version of Beauty and the Beast on Sony TV – Dil Ki Nazar Se Khoobsurat is finally moving forward and getting interesting. In the recent episodes of the show, we witnessed how Aaradhya (Soumya Seth) begins to realise Madhav's (Rohit Khurana) worth.
Madhav's grandmother has been creating several opportunities for the duo to spend quality time with each other. Though reluctantly at first, Aaradhya is finally beginning to enjoy Madhav's company. Now we knew this would happen, but what we really liked is that the makers introduced a new character who is besotted by Ehsaas (Madhav's pseudo name). It didn't matter to her that Madhav was not glamorous or had spots on his face. Seeing another woman falling for Madhav definitely made Aaradhya green with envy.
Now, we are aware that Madhav is not the flirting types, but if you ask us we think he should consider it. At least that way, Aaradhya will begin to realise that she is finally falling in love with her husband. Not for his looks, but for his heart, simplicity and humility. This could probably create some chemistry between the two actors, no? Keep watching to find out if the love blooms!