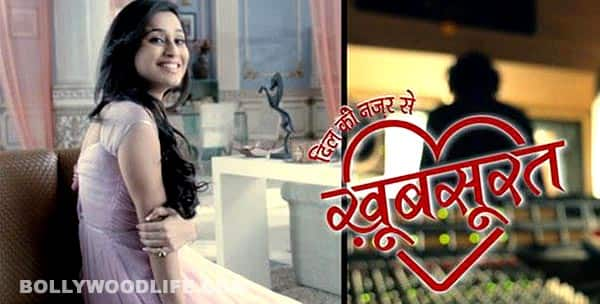 Sony TV's new show is all about the importance of beauty – the external, visible kind – in love. Or something like that, at least…
Beauty lies in the eye of the beholder – what hogwash! Aaradhya (Soumya Seth) believes that Ehsaas (Rohit Khurana) – the Radio Jockey – is her supposed prince charming and is blown away by his words. Darling it's his job and he follows a script – maybe you should fall in love with the writer.
Dil Ki Nazar Se Khoobsurat's promo suggests that anyone who talks beautifully is bound to be extremely gorgeous looking too. Clearly Aaradhya is delusional, but what has that got to do with love? Is she suggesting that only pretty looking people fall in love? The character seems quite vain more than anything else, no? So are the makers really showing the lead to be a negative and delusional character wrapped up in sugar syrup? Interesting!
Anyway, if she really believes that Ehsaas is this dazzling hunk and hence it would be only too easy to fall in love with him, then she is in for a rude shock.
The topic of this show on Sony Entertainment Television seems contemporary and very real; we just hope it doesn't send out the wrong message and RJs don't go up in arms. If you know what we mean…
[jwplayer mediaid="193399″]