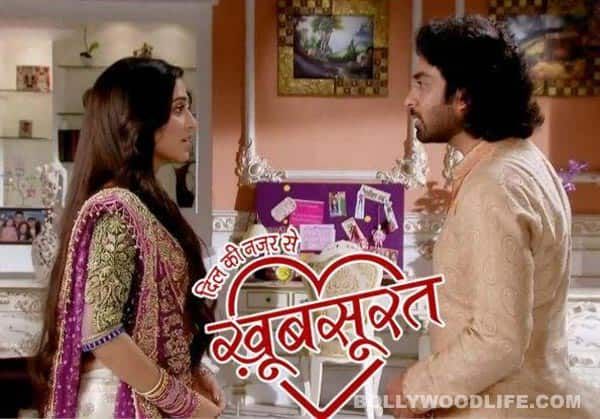 Sony TV's relatively new show is in deep waters 'coz of the falling TRPs
Every show is vying for the top slot in the rat race for TRPs. While some succeed, a few are bound to face the flak. Soumya Seth and Rohit Khurana's new show, Dil Ki Nazar Se Khoobsurat is currently going through a similar phase. The promos of the show promised great things, but it has been a complete letdown.
The serial has not been providing any drama or excitement, and the chemistry between Aaradhya (Soumya Seth) and Madhav (Rohit Khurana) is almost non-existent. In addition to all this, its 7.30 pm time slot clashes with Star Plus' now popular show, Saraswatichandra. Going by the ratings, it's a case of extremes – Khoobsurat received 0.6 TVR, while Sanjay Leela Bhansali's show got 2.6. With such tough competition, it is bound to face a further drop in numbers.
But this hasn't dampened the lead actor's enthusiasm. Rohit believes that the serial is just shaping up and will eventually pick up pace and the numbers too. We sure hope so! 'Coz if Khoobsurat doesn't raise the bar, we are afraid the channel may just chop it off – now we wouldn't really want that, no?
Let's hope the makers take our warnings seriously and up the quality of their content. Right!