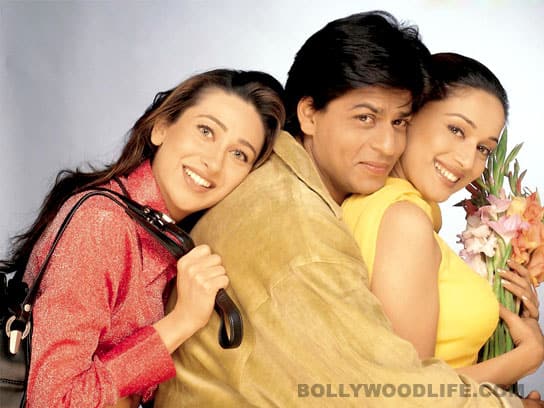 BollywoodLife pays tribute to the most responsible organ of the body
Who doesn't like to blame others for things gone wrong? Bollywood sure does. And do you know who or what Bollywood's favourite target is? The ever-beating 'dil'! Yup, you heard us right. It gets blamed for desires, goof-ups, calling out loud and everything else possible. But then it's not always for the things that don't work out or acts that earn punches. Sometimes the titles just express the forlorn state of the heart. And today we devote a teeny-weeny space to this responsible organ that takes on much greater responsibilities than a lung, liver or kidney. Long live the darling dil!
Tutiya Dil – Broken heart (Ouch! What a painful title, no?)
Dil Toh Bachcha Hai Ji – Heart is just a kid (So don't mind the immature stunts, okay?)
Pal Pal Dil Ke Saath – Moment moment with the heart (Ah! Time to catch up)
Dil Bole Hadippa – Dil says 'hadippa' (Sssshhhhhh!) WHAT IS HADIPPA???
Dil Se – By heart (only)
Dil To Pagal Hai – Heart is mad (Sure!)
Dil Diya Dard Liya – Given heart and taken pain (Sigh! What a sorry exchange, no?)
Dil Chahta Hai – Heart desires (Not me, mind you!)
Dil Bhi Tera Hum Bhi Tere – Heart is yours, I am yours (Thanks for clarifying that, dude!)
Dil Ka Rishta – Relationship of heart (Am still single, by the way)
ALSO READ