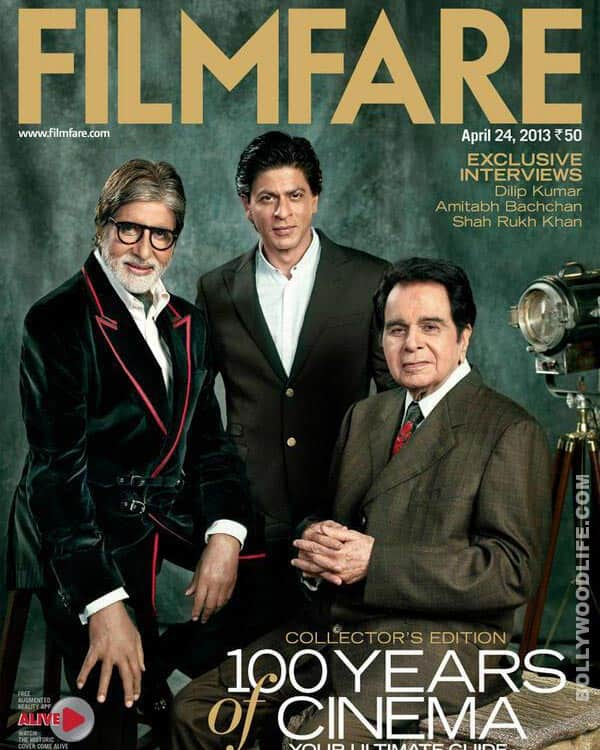 It was an absolute delight to see the three superstars come together for the shoot of a popular entertainment glossy
While Dilip Kumar was seen looking contemplatively at the camera, Amitabh Bachchan and Shahrukh Khan seemed to be in seventh heaven as they got to pose with the veteran star. Shahrukh Khan raved about Dilip ji's humble quality and Big B emphasised that if he had the opportunity to label Indian cinema, he would name it as 'before Dilip Kumar' and 'after Dilip Kumar'.
While the Ram Aur Shyam star was seen in a jovial mood, his better half Saira Banu kept an eye on him – being by his side always. It's a rare occasion when you get to see such brilliant achievers share the spotlight and hobnob with each other with amazing ease. Watch the video of the making of the Filmfare cover if you are a diehard Bollywood fan – it's sure to touch you!