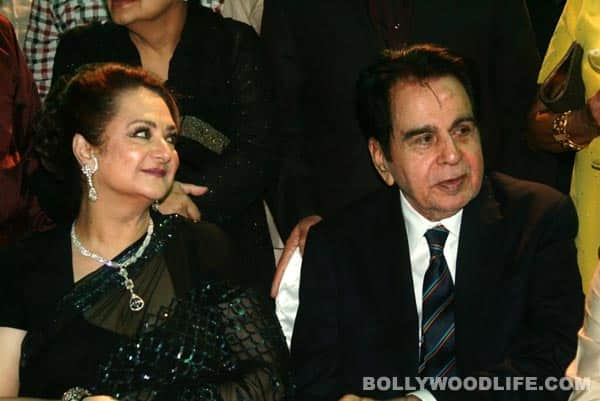 The couple lodged a complaint with the Khar police station alleging that they had been duped of Rs 8 crores by a production house who had recently contributed in carrying out Dilip Kumar's biography
According to the police, it'll take them at least a week for wrapping up the preliminary investigation. The process will take minimum 15 days and only then will they call people for further investigation."After the preliminary investigation, we will record the statement of people of the production company and others. Following that a case would be registered," said a SI, Vikash Sonawane."As of now, we have not approached the court because the written application has been given to the Khar police station and they are conducting the necessary investigations," said Saira Banu.
The book, Dilip Kumar—The Substance And The Shadow, co-authored by Ms Banu and film journalist Udaya Tara Nayar, was launched in June by Amitabh Bachchan and Aamir Khan in Mumbai.
According to the complaint, Suresh Kurpad of Samara Productions, approached the couple a few months ago. They offered the proposal of sponsoring their book release event claiming that they would raise Rs5 crores by doing so. There were three sponsors.
"The company gave us a cheque of Rs3.98 crore, through an event management company, but the money was not cleared. However, later Samara Production claimed that they have not issued any such cheque. As per the agreement, we haven't received a single rupee from the sponsor company, hence we approached the police," Banu said.
"This is a false case. Neither have we cheated Saira Banu, nor the event company. We have not issued any cheque and as per the agreement, the money generated through the sponsors would directly go to the couple and hence we do not come into the picture at all. We have not received any event management fees, also we have not received any payment of the event that was held in June," Kurpad said.