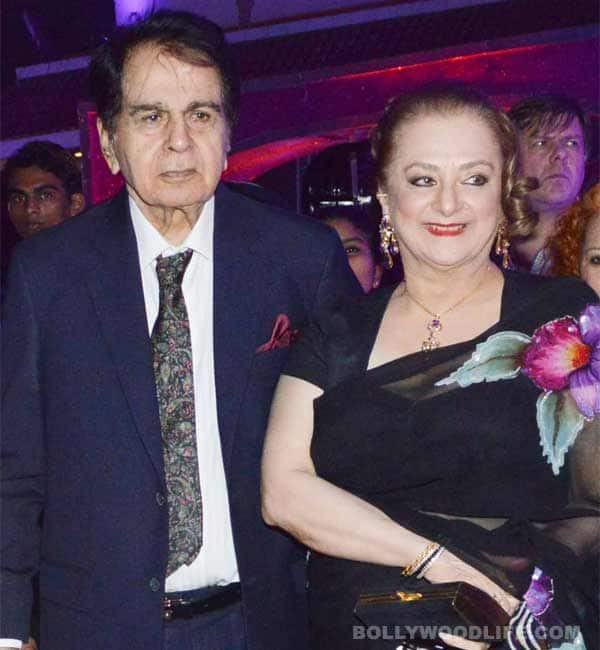 Bollywood's most admired, respected and mesmerising couple celebrates their anniversary today. We wish the lovely couple many more years of love filled togetherness
While the entire Bollywood and Amitabh Bachchan's die-hard fans across the country are celebrating the Shahenshah's 71st birthday with huge fanfare, not many know that Big B's favourite actor Dilip Kumar celebrates his wedding anniversary with wife Saira Banu today. The veteran couple of Bollywood have been together for 47 long years.
The Dilip Kumar-Saira Banu love story is what Bollywood films are made of – 47 years of togetherness and getting better with time. "I fell in love with Dilip saab at the age of 12. Beyond my own romance (with him), I can't see anything. In real life, he is very loving, very polished and a sophisticated man," said Saira. The B-town thespian married Saira in 1966 and after four years the real life couple came together for Gopi (1970) and the two actors appeared in quite a few movies together thereafter like Sagina (1974) and Bairaag (1976).
Though the super couple has an age difference of 22 years, they stood like strong pillars of support for each other through thick and thin. "Since the day Dilip saab proposed to me, it's been great… He is the strongest person in my life. He never allowed me to hold his hand in public, but all these years of our marriage has changed many things. Now we only live for each other," added the one-time screen scorcher, who still steals romantic moments like an occasional dinner with her husband.
After marriage, Saira started doing selective films. Over a period of time she stopped doing movies completely and adapted herself in the role of a doting wife and homemaker.
For his milestone birthday last year, Saira wished her dearest hubby a good, healthy and long life. "I want him to be healthy and happy forever. He is the best person in this world. Dilip saab is the golden man that god has created. My effort is to keep him and his family happy."
We at BollywoodLife wish the couple a very happy anniversary and a great future ahead. You too can send in your wishes for the sweet couple!