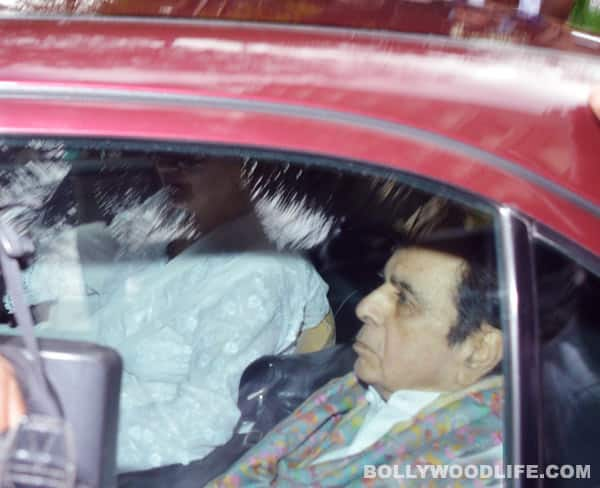 The legendary actor was finally discharged from Lilavati Hospital this afternoon
Veteran actor Dilip Kumar was discharged from a hospital here Thursday after 12 days, said his wife Saira Banu's manager Murshid Khan.
The 90-year-old thespian was hospitalised at Lilavati Sep 15 after he complained of uneasiness. Doctors later diagnosed a heart attack. His wife and yesteryears actress Saira Banu was with him to look after him.
"Dilipji got discharged today (Thursday) afternoon at around 3.15 p.m. He is absolutely fine," Murshid Khan told IANS.
Earlier, Bollywood megastar Amitabh Bachchan paid a visit to the ailing star. One of the stalwarts of Hindi cinema, Dilip Kumar was active in front of the camera for six decades and in his long innings he played both hero and character roles.