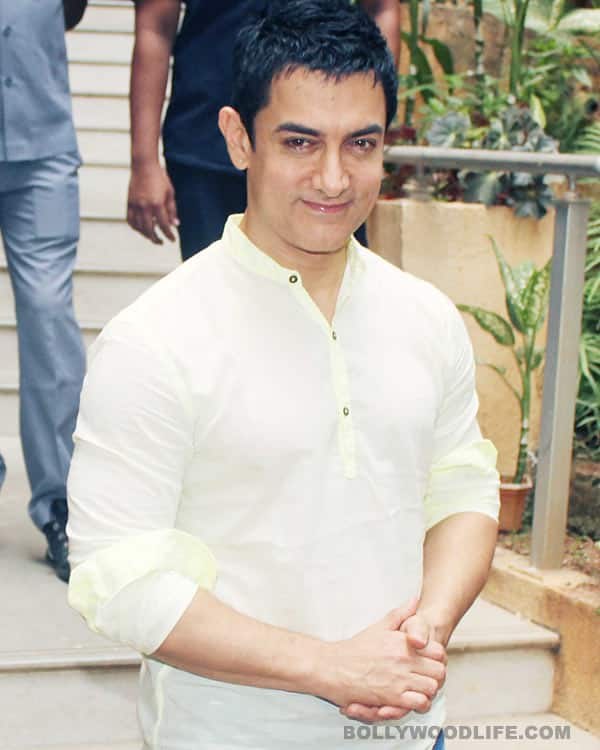 After the fans and masses, B-towners have give their verdict on Mr Perfectionist Khan's noble efforts
Aamir Khan's most-awaited TV show Satyamev Jayate, as expected, impressed almost everyone, public and peers alike. Even the veteran actor Dilip Kumar couldn't resist appreciating the superstar's efforts. He said that Aamir deserved the compliments for the TV show and he was proud of him.
At a recent press conference, Aamir's 3 Idiots' director Rajkumar Hirani too didn't shy away from singing songs of praise for the actor. "The show might change the face of television. This is not a fiction programme, it's a documentary. More programmes like these should come." Filmmaker Vidhu Vinod Chopra too hummed a similar tune. He said, "I really liked the show. I even went to Aamir's house and praised him. We see rubbish and think this is what works … So many people watched the show that their (the show website's) server crashed… If you do good work, people will see for sure."
Here are tweets of some more B-towners

Karan Johar
Have to say that #satyamevjayate is the most credible indian television that exists!!! More power to Aamir and the team at Atar!!!
Shekhar Kapoor
Satyamev Jayate proves tht TV to can be  a tool of social change. Pity that Satyamev Jayate needs to be supported by commercials, something as powerful as this should be run as public service free by channels.
Farhan Akhtar
SatyamevJayate. A show with a heart.
Priety Zinta
Watching Aamir Khan on SatyamevJayate discussing Female Foeticide! I love this effort from him & thank him as a Woman!
Shabana Azmi
Aamir Khans show can bring a revolution. Thoroughly researched covers all aspects touches emotional chord n forces us to reexamine ourselves.
Sophie Choudhry
A class apart…Truly believe Aamir can educate, inspire & create awareness through SatyamevJayate! Sad to miss it..Is it available to watch online?
(With inputs from IANS)