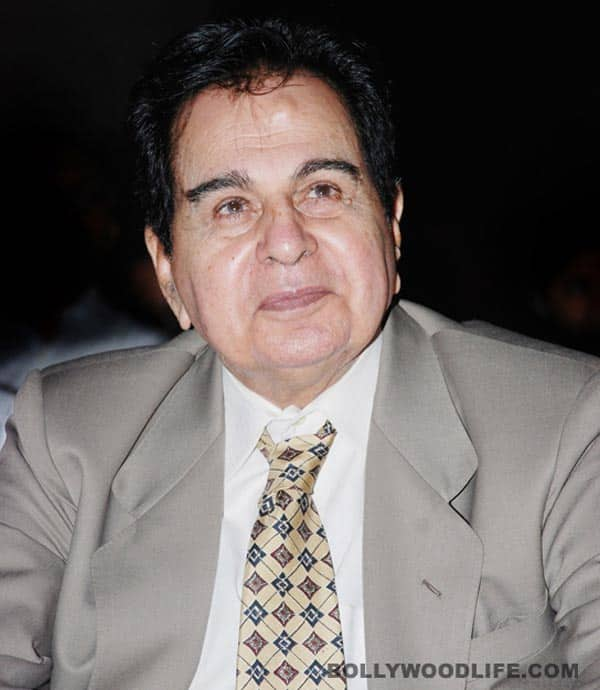 Bollywood's veteran actor's biography, which is almost ready, is likely to be launched this month
Dilip Kumar's much awaited biography penned by Uday Tara Nayar, a close family friend of the legend will be out soon.  The biography was expected to be launched on Dilip Kumar's birthday last year on December 11.  Nayar in a recent interview said, "The book is almost ready and we are planning to launch his biography in October. The date is not yet fixed.  As soon as Dilip saab is well enough to launch it, we shall do it. There is immense improvement in his health so we may soon launch the book".
The legendary actor complained of chest pain and was hospitalised in September after suffering a heart attack and currently is recuperating at home.  When asked whether is was planned to release the book on October 11, Dilip Kumar and Saira Banu's wedding anniversary, Nayar said: "No, not so soon, as it's not completely ready yet. It will go further may be to the end of October. We also need somebody big to release it."
The two-part book focusses on the actor's nine-decade long journey, his love story with Saira Banu, some untold stories as well as rare pictures of the thespian and his family members. In the past, three books on Dilip Kumar by Vinita Lamba, Sanjit Nawrekar and Lord Meghnad Desai have been published.
One of the best performers on the Bollywood silver screen, Dilip Kumar was active in front of the camera for six decades and worked in much appreciated films like Jwar Bhata, Mela, Naya Daur, Tarana, Devdas, Ganga Jamuna, Leader, Mughal-E-Azam, Shakti, Karma and Saudagar. His last film was 1998 release Qila.
Well, we certainly are waiting to get our hands on this book, after all it might just give us a better view of the actor's personal and professional life.