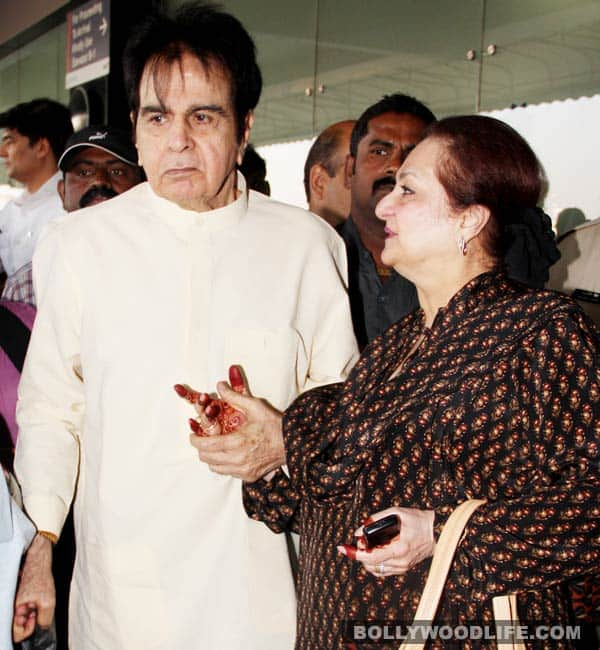 Ehsaan and Aslam who have stayed with their superstar brother for over 60 years, have accused him of breaking his promise of providing them with an apartment each once the Pali Hill property was redeveloped
The tragedy king of Bollywood, Dilip Kumar and his wife Saira Banu are in a fix. The lovely couple is aghast to receive a legal notice from Ehsaan Khan and Aslam Khan (that too on the auspicious day of Eid) accusing their star brother of duping them. The brothers claim that they were promised accommodation in a building that was to be constructed in place of 48, Pali Hill bungalow. They also say that they haven't been paid the monthly maintenance of Rs 60,000 for their survival as promised when they were convinced to move out of the actor's lavish bungalow seven years ago.
According to the notice, Ehsaan (75) was promised 1200 sq ft apartment and Aslam was to get an 800 sq ft flat. However, the bungalow has been demolished and there's no sign of the promised multi-storey building. The two brothers who are presently living in a friend's two-bedroom flat on Hill Road are somehow managing to survive on aid from relatives and well-wishers. Unfortunately, they just have a week left to vacate the property after which they will be homeless.
Saira Banu confirmed receiving the notice to a tabloid but refused to talk about the incident saying it was a family matter. After the legendary actor's father passed away, he bought 48, Pali Hill bungalow for Rs 1.5 lakhs and moved in with his brothers and sisters. With the family's decision to redevelop the property, the two brothers were asked to vacate the property and were told that the new building would take three years to complete and the developers were committed to pay them maintenance for this period.
Now, the two brothers' claim that 48, Pali Hill was a family property, and not bought from Dilip Kumar's money alone. "We are only asking for our share and nothing more. We want justice," said Ehsaan voicing out his opinion to the tabloid. We hope the family dispute gets over soon and they all continue to live like a big happy family.